Top 3 Historical Places in Pakistan
Pakistan is known as the Switzerland of Asia. This country is blessed with every gift of nature. Be it mountains or plateaus, valleys or echoing waterfalls, river or sea, everything here is magically beautiful.
The soil of subcontinent has always been an attraction for invaders since centuries. This state ruled by Mughals emperors and rulers are great in number. These rulers died leaving behind their cultural heritage which history lovers will always appreciate.
Pakistan holds a huge share of glorious and striking history. From Mughal Emperors to British rule, this soil has witnessed a lot. Despite of being just 75 years, its history itself speaks about the ancient civilization and for centuries to arrive they are well maintained.
Few of the major ancient spots of Pakistan are discussed in this article.
The description will definitely take you back in time especially if you are a history knack!
Mohenjo-Daro-The Lost Civilization
Among many breathtaking and incredible historical sites built by ancient civilizations, MOENJO-DARO is a name that is known the most. It is located near Larkana, Sindh.
Mohenjo-Daro means "Mound of Dead".
This site is almost five thousand years old. It is the ruins of an old town which was efficiently civilized. The ruins of this site suggests that this was sufficiently modernized city that was abandoned due to unknown reasons
Mohenjo-Daro seemed a thriving city and was the economic hub of Harappa. The ruins of this city hits towards the commendable level of social organization. There were no signs of war hence the country was ruled by religion.
The ruins discovered by John Marshall tells more about the livelihood of people that lived here.
The artefacts found during the excavation of Mohenjo-Daro included figures and sculptures balance-scale, jewelry and toys. These are not just preserved for archeologists rather it is kept in open sight to common people in the National Museum of Pakistan.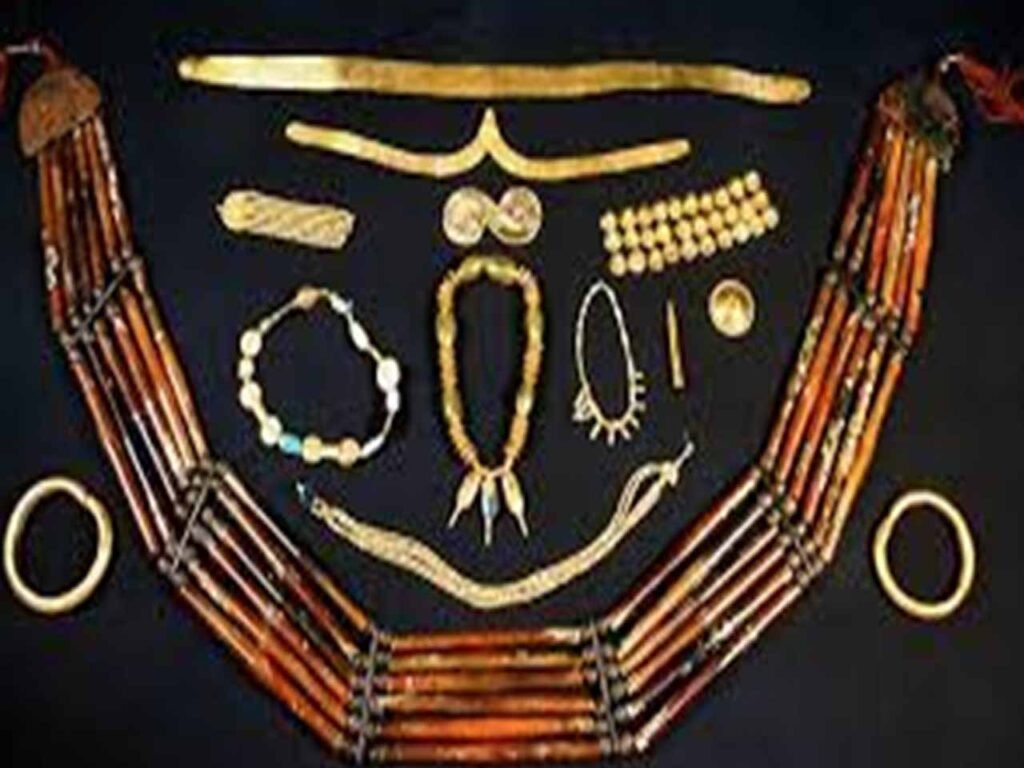 Interesting Facts about Mohenjo-Daro
The people of Mohenjo-Daro invented Dice....
Yes! Evidences suggests that the people of this civilization were very attracted to games and toys.
They have made their own chess board by carving a stone. They also made a dice of stone that was six sided and spotted accordingly.
About 44 scattered skeletons were flattened to the ground, including a father, a mother and a child who were found still holding hands.
Its wreckage is still a mystery.
A sudden doom might have come.
EXCEPT GOD, NO ONE KNOWS…
This place offers you with popular archeological attractions. The glimpse into the past at what once was the largest civilization in the Indus valley. To stand on preserved sites like this, experience the atmosphere, glance at the ruins and imagining the people existed thousands of years from thenused to spend their lives there, to us is a short reminder that life is certainly unpredictable.
The place is approachable by daily regular flight in the morning and evening from Karachi and the Airport is located at a walking distance from the Site. Or you can use a train that will drop you off at Mohenjo-Daro railway station
Always keep a water bottle along with you whilst exploring this site, because the temperature here is often very hot.
And you would not want your self pass-out in some place called mount of dead…
Ranikot, also known as The Great Wall of Sindh.
This statement makes the listener hard to believe that something like the wonder of the world can exist in interior Sindh.
But yes, a marvel to behold, Ranikot fort is the world's largest fort located at the distance of 120 KM away from Hyderabad and 260 KM from Karachi.
At the first look, the spreading Ranikot fort may look like a tumbledown structure on hill top. The walls of this fort stretches in a never ending line.
This grand fort has been through multiple invasions and battles but it is much more than a historical military citadel.
The massive Ranikot is situated at a hill top. It is surrounded by three walls which represents the fortified structure.
The entire fort is divided into three major forts namely, Meeri Kot, Shergah and Mohan Kot, with each located at a distance from another.
If you are visiting the site for the first time, you are advised to enter via Mohn Gate, which will take you to the royal residency of Mirs.
The complex also houses three ancient graveyards along with several watchtowers, bastions and smaller fortresses.
Moreover, the view of the mesmerizing landscape from the top of the fortified walls is simply breathtaking. This place is also ideal for photography.
The weather at Ranikot is dry and hot during the day time but once the blazing sun begins to take rest over the horizon, the coolness not only brings a welcome relief from the day but also creates what seems like spell-binding magic over Ranikot Fort.
Interesting facts about about Ranikot
The stars light up the sky in a night that truly bedazzles the eyes and hearts, so be sure to get cozy around a campfire.
A warm cup of tea and the quiet stillness of the night will surely humble and enchant you.
Ranikot has gained much popularity in the past recent years. It is an ideal destination for a day-trip, especially for the people living in Karachi.
This place offers a range of activities, such as musical nights, camping and bonfire, to its visitors
Lahore has always been of great cultural and geographical importance throughout its past. This city has numerous remarkable historical structures from the pre-Mughal era to Mughals.
It is a best place for history geeks and for the people who keeps a keen interest in the colorful history of India.
There is inexhaustible list of tourist spots in Lahore, among which is Lahore fort.
Lahore fort is a living sample of magnificent Mughal architecture. This fort is popularly known as Shahi Qila.
This fort is one of the most popular historical forts of Pakistan due to its captivating architecture.
As far as its foundation is concerned, it can be traced back to the reign of Mughal Emperor Akbar who occupied this site for guarding his empire. This force has been built several times in the history.
Shahi Qila through its architecture offers visitors to experience the history.
The structures and scriptures engraved on walls speaks about the diversity of its history. The art here is a blend of Islamic and Hindu architecture.
Few monuments present here are originally from the era of Akbar.
Lahore fort is a place where you will experience multiple historical structures at once.
There are two most famous spots to visit when you get into Lahore fort
Ever thought of walking through the aisle of glass?
Sheesh mahal also known as the place of glass, is located in the north-western corner of Lahore fort.
The wall and ceiling of the hall is carved with floral patterns made of pure glass and precious stone.
The most amazing thing about this place is when someone burns two candles, the reflection of the light through thousand mirrors will light up the entire place.
Isn't it amazing?
This alone is the idea of what was the level of architecture of Lahore fort.
Isn't the monument shown seems familiar?
If yes, then you are a good observer, the monument of Alamgiri gate is featured on Pakistan's currency.
This is a gate which allows the visitors to get into Lahore fort leads to the central square hall having deep arched recesses on the east and north and a staircase leading to the upper story buildings.
In the historical reference, the huge arched entrance in the center was designed to allow the emperor's elephant mounted caravan to pass through, just like Prince Ali's caravan from Aladdin entering into the fort with thousands of people watching, hailing and screaming.
Keeping in view its immense historical importance, the government of Pakistan nominated Shalimar Gardens and Lahore Fort to be officially recognized as a landmark historical site of the country.
Both of these places are now an addition to UNESCO world heritage sites situated in Pakistan.
Bonus of visiting Lahore Fort
One get to visit Shalimar gardens and Badshahi masjid.
Explore the old valleys
Enjoy scrumptious food at nearbyeateries.
The stories these ruins tell us is a part of humanity's story.
They guess a deep understanding of our history, power and shared experiences.
They show us how we have evolved. DON'T MISS THEM!
Kindly also read our blog post to know some interesting facts and history about MULTAN – The City of Saints and Shrines.