Who does not like to travel?
If you are planning to travel a country where you can enjoy food, beaches, mountains, historical places fully then you must visit Turkey. As one of the simplest, safest, and most entertaining ways to learn about history and beauty is to travel to Turkey.
Turkey is a natural wonder and that is like a dream come true.
Turkey is a fascinating nation where continents and civilizations collide, resulting in distinctive Asian, European, and Middle Eastern influences. It has a great deal to offer. From its beautiful beaches and mountain ranges to its lovely cobblestone lanes where you may sip tea and eat baklava.
It is well-known for its stunning scenery, as well as its famous culinary and historical buildings.
Best Places to visit in Turkey
To see Istanbul from a rooftop is the greatest way to enjoy this city. This city offers plenty of spectacular views. Not only views but Istanbul boasts an abundance of delectable Turkish cuisine. Turkish cuisine is popular all around the world, whether it's sweet baklava, famed Turkish kebab, or delectable mezze.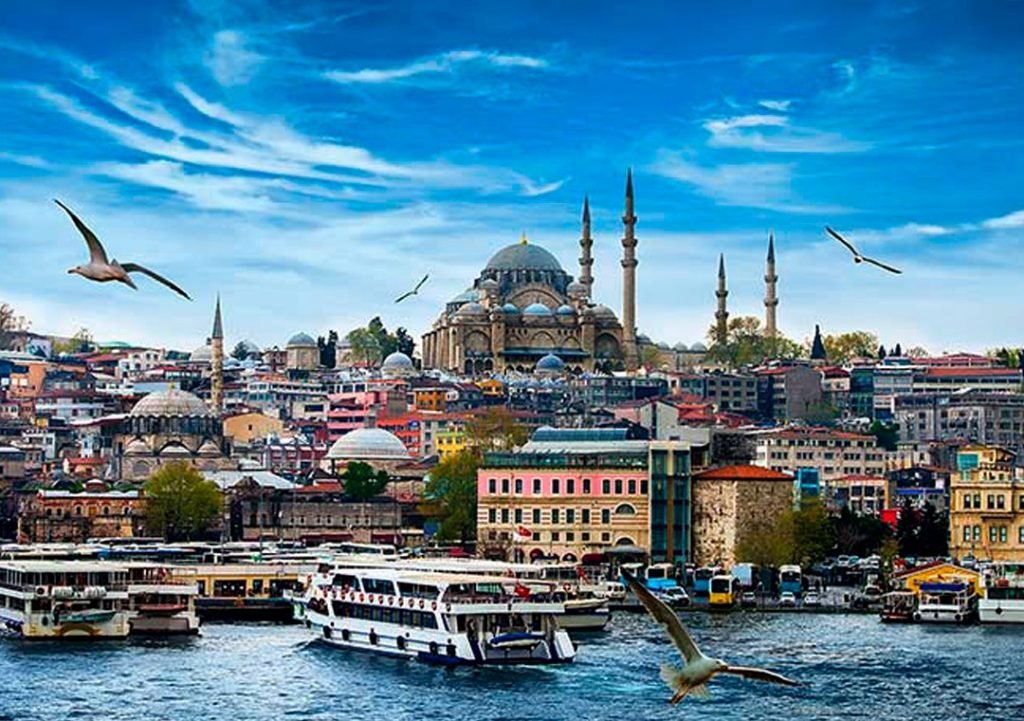 Istanbul city has a lot to offer in terms of sights and activities. So, with careful preparation and plenty of walking, you can visit all of Istanbul's sights in only one day.
It combines historical European elegance with colourful structures, as well as Asian mysticism and tastes. Discover the pleasures of a contemporary, urban metropolis that retains all of the brilliant grandeur of the past while still displaying the elegance of Islam.
It is the popular place in Istanbul. More than 1400 years have passed since Hagia Sophia was built. It was an Orthodox Cathedral until 1453, when it was transformed into a mosque by Ottoman Sultan Mehmed.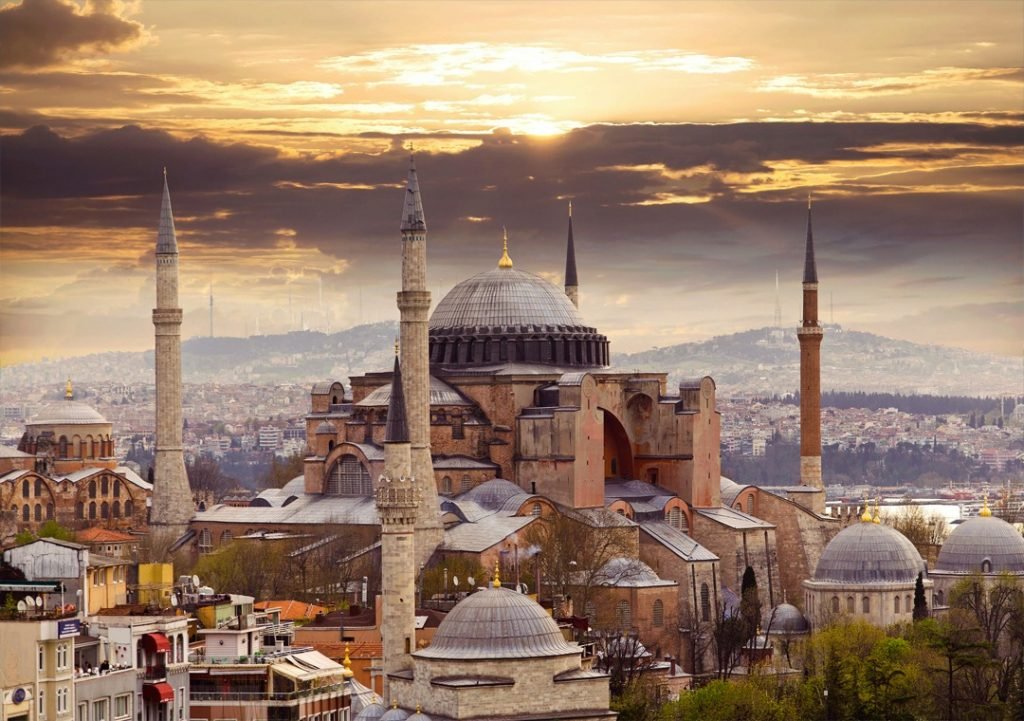 The Sultan covered the religious symbols rather than removing them after the conversion, so now tourists may see a one-of-a-kind monument that spans time and faith.
The Blue Mosque is widely regarded as one of Istanbul's most famous and recognisable tourist attractions. It was constructed in 1616 and has almost 20,000 handcrafted ceramic tiles!
Antalya is a large city and one of the most popular flight destinations for travellers going along Turkey's blue coast. The coastline is 600 kilometres long, with beautiful sandy beaches, secret coves, and isolated bays.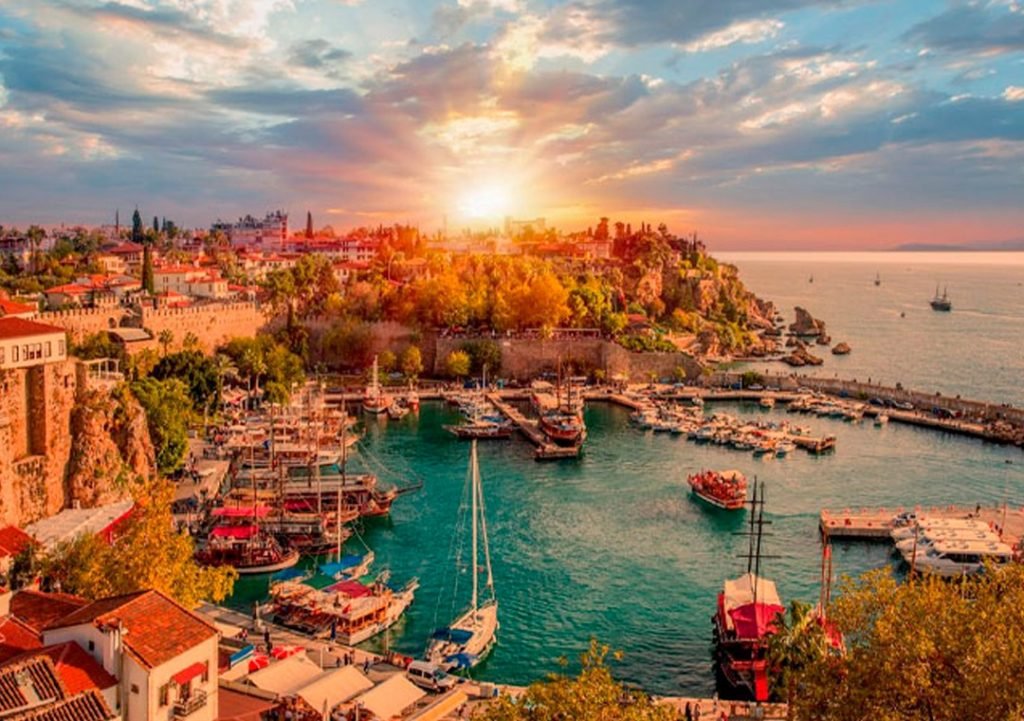 Asides from beautiful beaches there are plenty of attractions in Antalya, including the best nightlife, Kaleici Harbor, Lower Duden Waterfalls, Sapadere Kanyonu, Antalya Aquarium and shopping scenes in the Mediterranean region.
The Damlatas cave and the Dim River are also two more natural wonders.
Kaleici Harbor for sunset
The main attraction in Antalya is when the sun begins to drop, people jump into the Kaleici ocean with their children to play.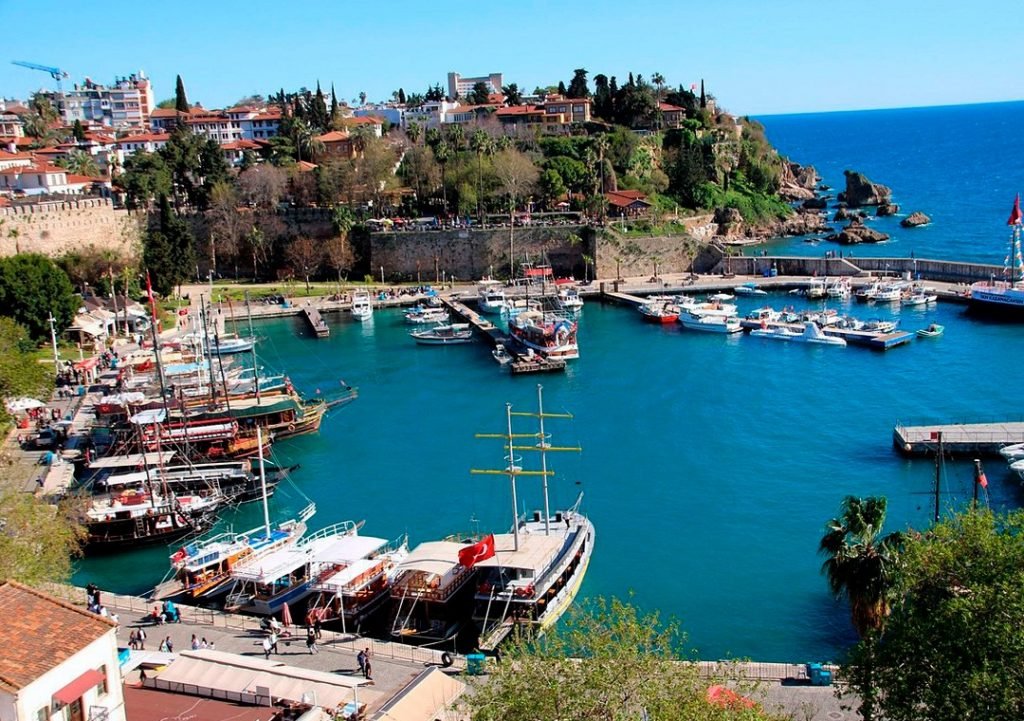 The most popular Lycian Way, Turkey's first longest hiking route, begins in Antalya. The entire shoreline is covered with this Way.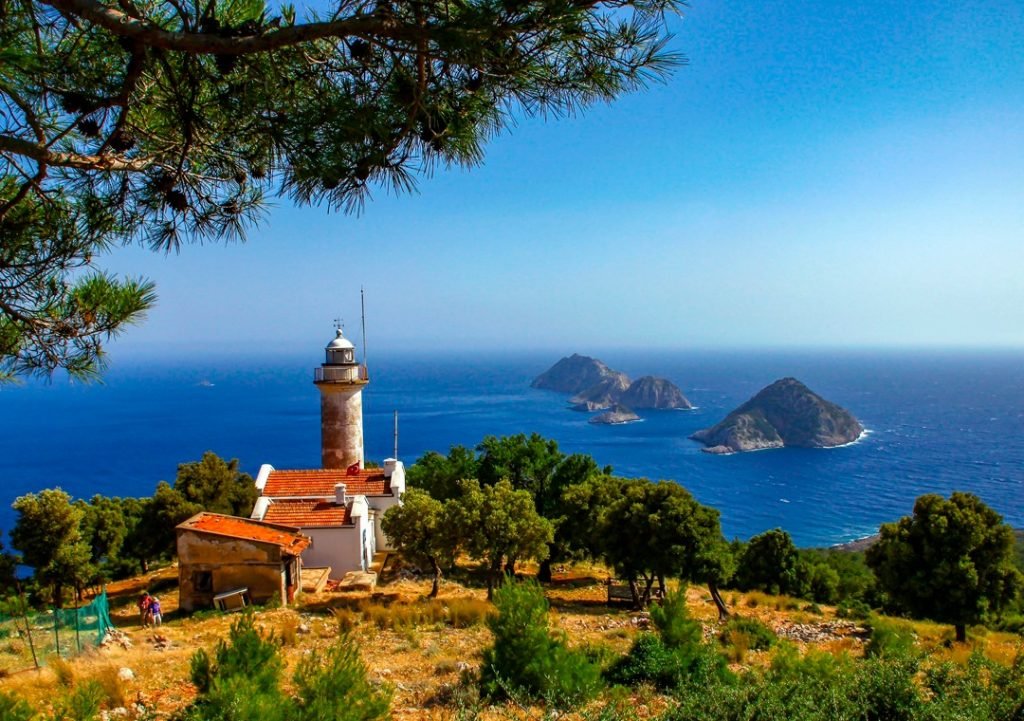 Cappadocia, a semi-arid region in central Turkey, is famous for its "fairy chimneys," towering, lunar vistas, underground lodges, and hundreds of hot air balloons soaring in the golden sky.
Every experience in Cappadocia is wonderful, whether it's climbing amid rock formations, or riding a horse at sunset.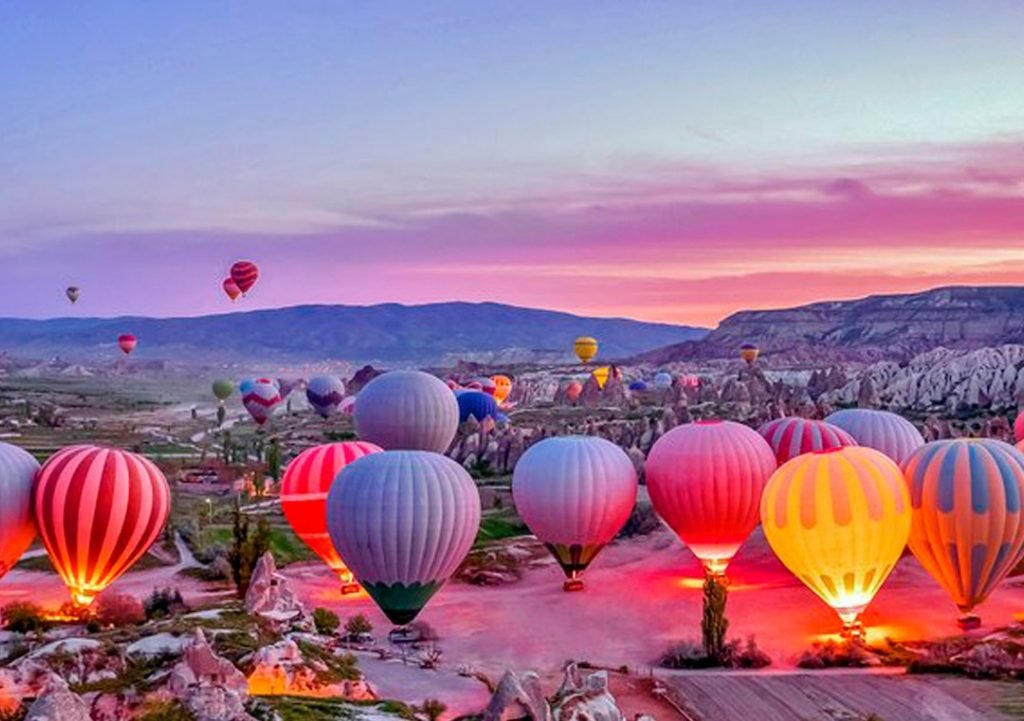 Cappadocia is always be a bucket-list vacation full with unforgettable experiences that will stay with you for the rest of your life.
Fethiye was previously Telmessos, a confederation of autonomous city-states in ancient Lycia.
Fethiye's major attractions are Ludeniz Beach, Amyntas Tomb, Fethiye Museum, and many others.
Traveling across the lovely Turkish countryside will provide unforgettable memories. Turquoise seas lap at soft white sand, sweeping bays embrace picturesque cliffs, and epic ocean routes provide for unforgettable driving journeys.
After you've done on foot, take to the skies by paragliding above lagoons and seas or hot air ballooning above Cappadocia's stunning cave dwellings and canyons.
Turkey will fulfil a variety of goals, whether it's learning about history, participating in adrenaline-pumping activities, or seeing fantasy scenery.
In 2018, Turkey is one of the world's most visited countries with 38 million visitors. I believe everyone should experience once in their life.
Turkey's official language is Turkish. Kurmanji, Arabic, and Zazaki, on the other hand, are commonly spoken languages.
The Lira is Turkey's currency. 1 US dollar equals 12 Turkish Lira.
Best Time to travel Turkey
The ideal time to visit Turkey is from March through October.