The Natural Wonders of Swat Valley
Swat valley is known as "The Mini Switzerland" due to its breath taking views and spectacular natural beauty. The beautiful landscapes, high mountains and tranquility is what makes Swat Valley unique and attractive from the others.
The Swat Valley is undoubtedly one of the most beautiful tourist destinations in the valleys of northern Pakistan. The main attractions of Swat are Kalam, Mahodand Lake, Malam Jabba, Takht-i-Bahi, White Palace, Ushu Forest and Mingora, etc.
Here, we are going to shortly explain about each of these beautiful Swat tourist places.
Located at a distance of 99 kilometers from Mingora in the northern upper reaches of Swat Valley, Kalam is the most favorite tourist destination that consists of majestic lakes and remarkable beauty.
The valley offers every luxury to nature lovers and adventure seekers, however, to explore its over 50 glacial lakes one has to trek on the narrow bends and steep cliffs.
If you want to witness the relaxing effect and calmness, then don't forget to visit this beautiful Swat tourist places at least once in your lifetime.
Mahodand Lake is well-known for its cold water and abundance of trout. The lake is about 40 kilometers above Kalam in the Ushu Matiltan valley.
Aside from a paradise-like setting, tourists can marvel at hundreds of large and small waterfalls
Don't forget to visit the Mahodand Lake to enjoy the rich greenery and calm atmosphere.
Wide mountains and fresh air will relieve stress and give you inner peace that you have been missing for so long. Malam Jabba is no doubt one of the most beautiful Swat tourist place in the world that every person must visit.
Cloudy mountains and spectacular views make it unique and different from the others.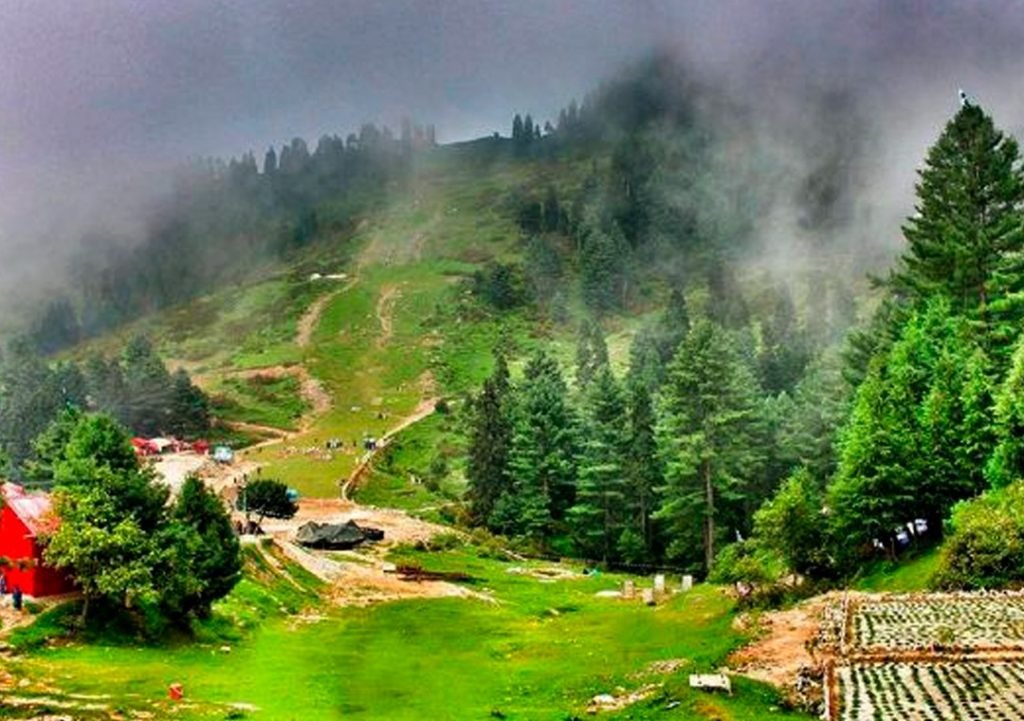 Malam Jabba is home to Pakistan's most beautiful ski resort, the Malam Jabba Ski Resort. Currently owned by Samsonons Group, the recreation area covers an area of 270 hectares and has an 800-meter slope with a maximum slope of 2804 m (9200 ft) above sea level.
Malam Jabba is a perfect holiday spot for winter season as every year a three-day event, the winter festival is organized by the Khyber Pakhtunkhwa Tourism Foundation.
Malam Jabba features a wide range of winter sports. These include skiing, speed skating, ice hockey, sledding, tobogganing, archery, curling, snow-tubing, music show, food, display of handicrafts and others.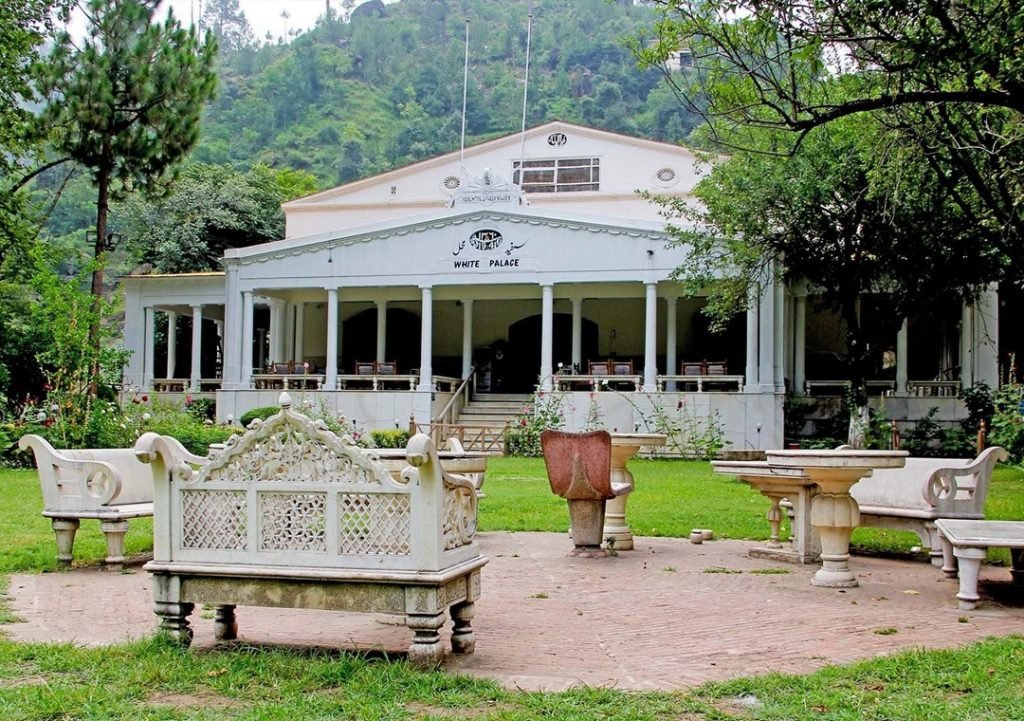 Ushu Forest Swat is a jewel of Kalam and Ushu valley, just neighboring the Kalam Bazar. It is a well preserved thick rain forest of Deodar trees – Pakistan's national tree – offering scenic views and a once-in-a-lifetime experience.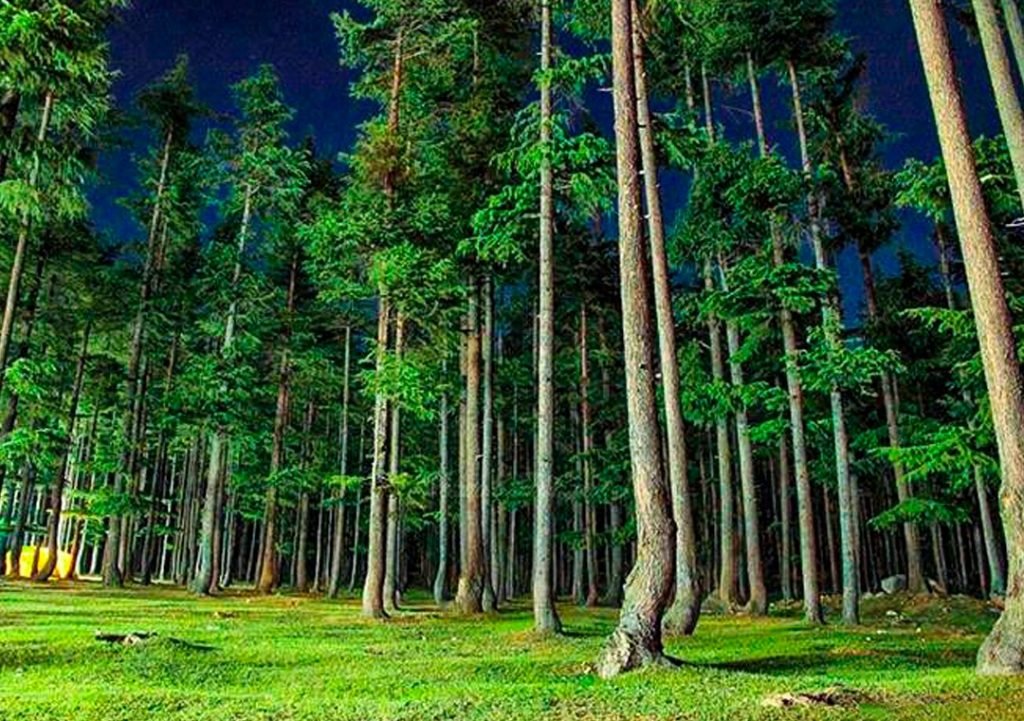 The tranquility of the Ushu Forest, especially when the breeze blows through the pine trees, creating natural music. You'd enjoy it because it's so relaxing and peaceful.
Mingora is a large city in the Swat Valley of Pakistan's Khyber Pakhtunkhwa province. It is the third-largest city in the province of Khyber Pakhtunkhwa and the 26th largest city in Pakistan.
Mingora is the main entry point and base station to the Swat valley. The majority of people arrive in city through the Swat Motorway from the south end of the valley.
Mingora is a busy city and is the focal point of social, cultural and economic activities. Every year hundreds of people visit this beautiful city to spend their vacations.
Here are some of the places that you should must visit while traveling to Mingora.
Swat Museum
Fizagat Park
Butkara Stupa
Swat Wonder World Park
Mingora Bazar
Swat Emerald Mines
By-pass Hotels & Resturants
Chena Shopping Market
Plan your trip for this season and don't forget to capture your beautiful moments with your loved ones.