Are you the one who believes that to find a tourism destination that combines all the components from the old to the very fresh experience to the modern shopping and luxury hotels, is extremely tough.
That's however totally incorrect because the world has still a beautiful places like Dubai.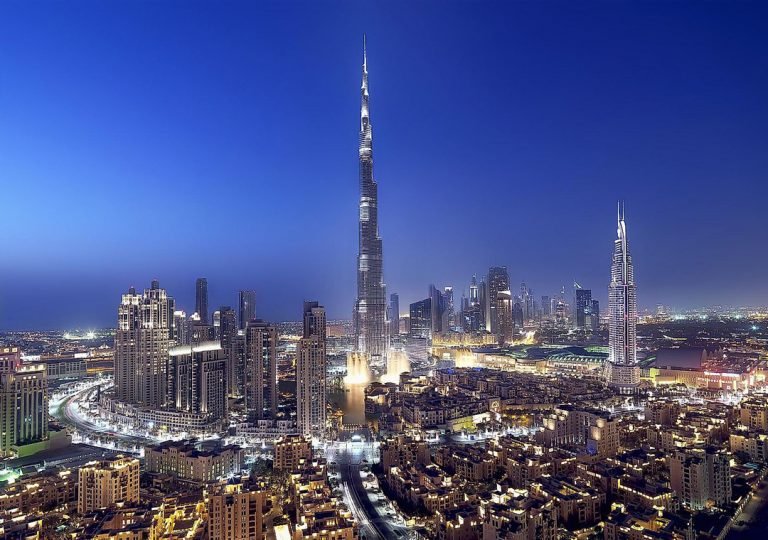 Dubai is the world's fastest-growing metropolis, with a booming economy that exceeded China's while attracting more tourists than the other Arab countries.
Dubai is also known as "the whole world in a city" since it is claimed to have everything in the world. People of Dubai believed that "nothing is impossible" and now the entire world appreciating the city.
Dubai is famous for its skyscrapers. It has more than 75 skyscrapers and the most famous ones are Burj Khalifa, Burj al-Arab, Jumeirah Emirates, Marina 101, Cayan Grpoup and many more.
Apart from skyscrapers, Dubai is known for its shopping malls, which offer a wide range of things from fashion to electronics to basic needs. Even an ATM may be used to acquire gold. Only in Dubai can you get pure gold at a good price.
Whenever you came here the experience is always so thrilling that you will astonished when you return.
Here are the some top famous tourist attractions you must visit.
Burj Khalifa, also known as "The roof of the world" is the main attraction appears in your mind whenever you think about Dubai.
It is the tallest man-made project in the world (828m high). The building consists of apartments, restaurants, offices and viewing areas.
Every night, you can catch the water fountain, music and light show outside of Dubai mall at the base of the Burj Khalifa. It attracts millions of tourist towards itself every year.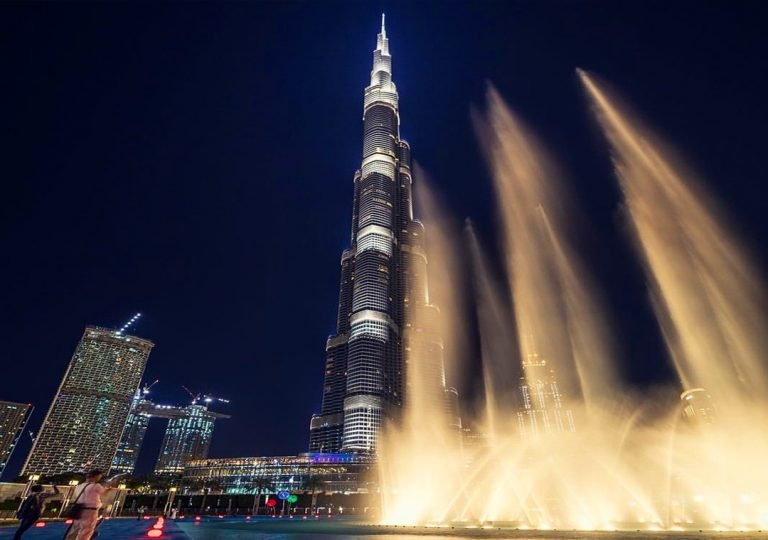 The magnificent Burj Al Arab skyscraper, along with the Burj Khalifa, is Dubai's most prominent piece of architecture.
The Burj Al Arab is the only 7- star hotel in the world. It is built in the shape of a sail.
It is the luxurious hotel containing restaurant, cinema, apartment, shopping mall and what not.
From the golden-sand stretch of Jumeirah Beach, you can obtain fantastic shots of this beautiful structure resting on island.
Jumeirah Mosque, one of Dubai's most prominent monuments, attracts people of all religions to appreciate the surroundings and learn about Islamic and cultural heritage.
The mosque, which can accommodate over 1,200 worshippers.
It was constructed completely of white stone in the mediaeval Fatimid style, with twin minarets towering above a massive central dome.
The complex creativity and elegance are enhanced when it is lit up at dusk.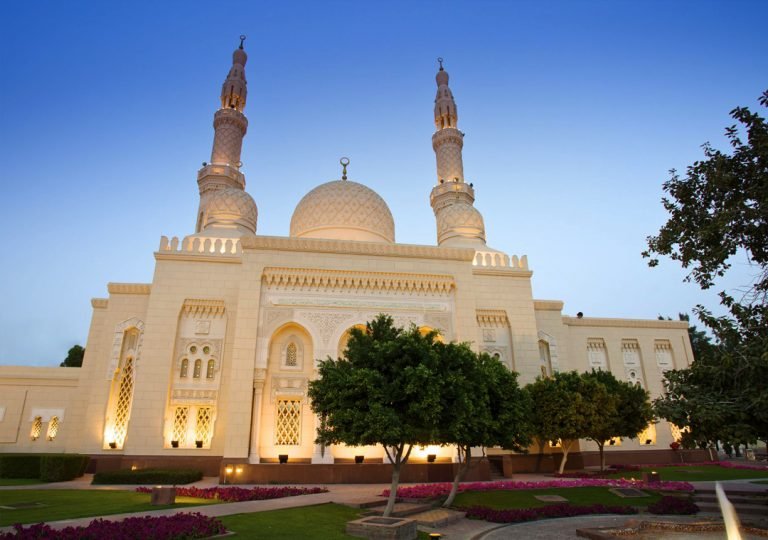 It is a convenient place to pray when visiting the Jumeirah beach.
In Dubai, the world's largest picture frame, rising 150 meters from Dubai's Zabeel Park is located known as "Dubai Frame".
It is covered with gold colored stainless steel.
This frame is a unique architecture of building that allows you to enjoy 360 degrees views of both old and new city Dubai.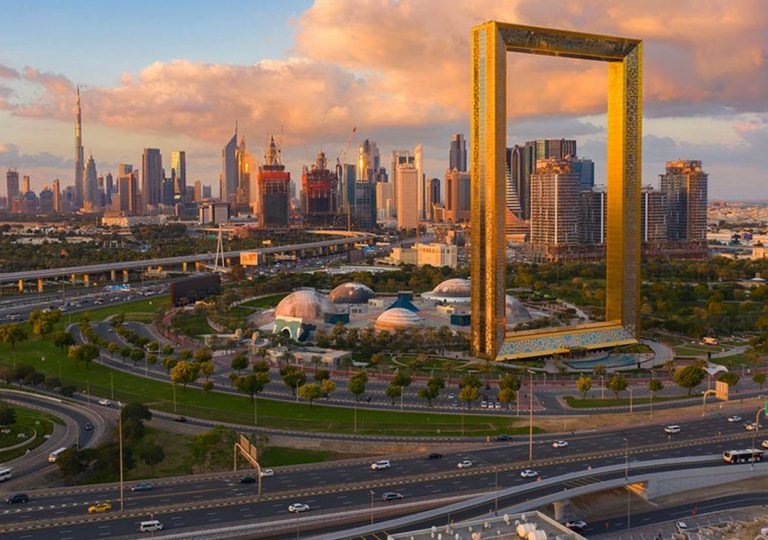 People come there to take beautiful pictures of them with this huge photo frame.
Morning and during sunset is the best time to visit Dubai Frame.
Dubai Creek is an area with a modern waterfront that provides enjoyable activities and stunning views.
You may take a boat ride there, which is a cheap and enjoyable activity to do while touring the souks and Old Dubai.
It includes many tourist destinations and recreational places such as elevated cafes and restaurants, business districts, and maritime facilities.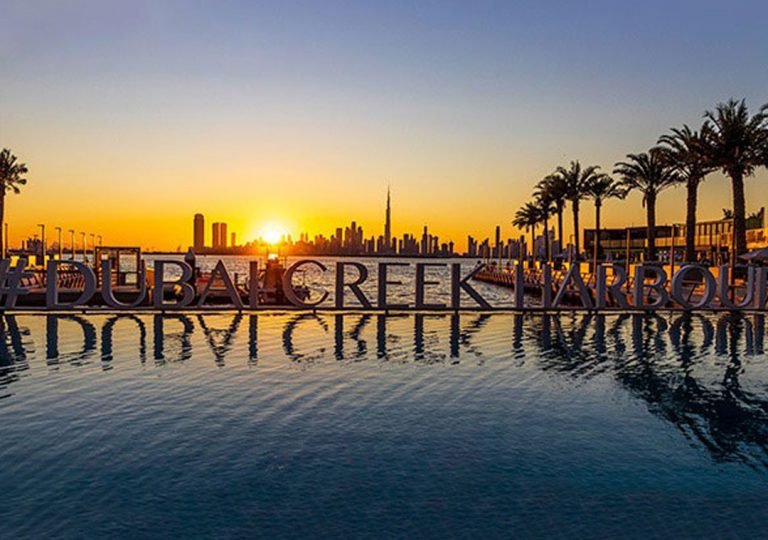 Dubai Creek Harbor is an attraction constructed to become the innovative main city, with an area approximate to twice the size of Downtown Dubai.
Underwater World at Dubai Aquarium
In Dubai, it is the major aquarium and tourist attraction.
Thousands of aquatic animals from over 140 different species can be seen in the Dubai Aquarium & Underwater Zoo. The 10 million gallon tank is home to over 400 sharks and rays, including Sand Tiger Sharks.
Dubai's beaches range from simple (sun, sand, and sea) to ultra-luxurious (sun, sand, and sea). In recent years, most public beaches have been developed.
There are many beaches in Dubai but the most visited ones are: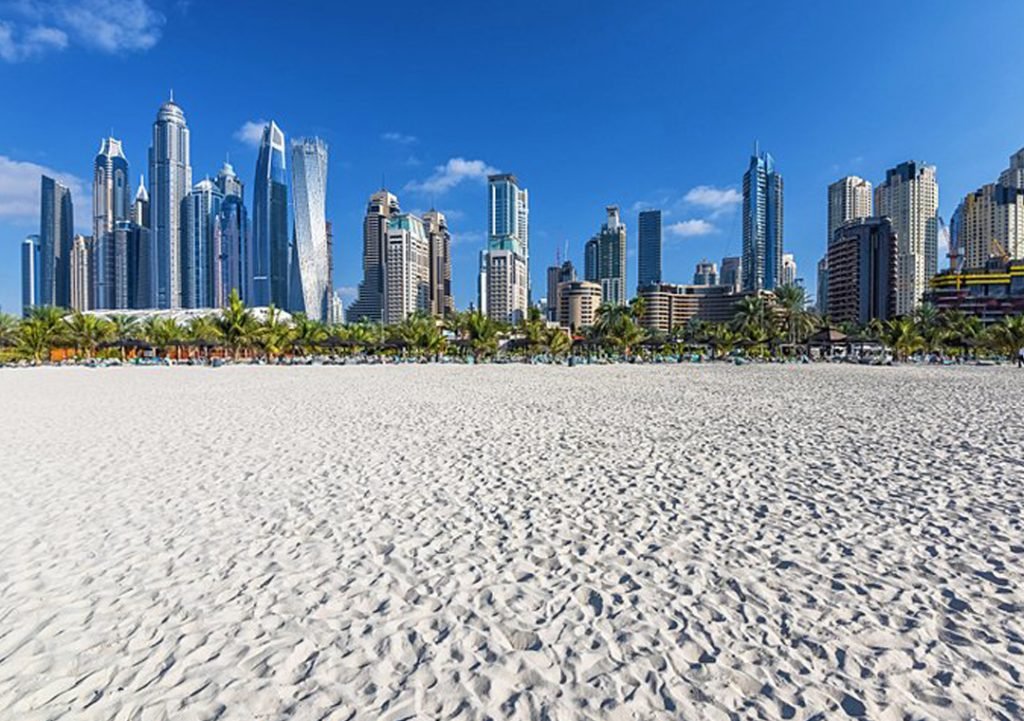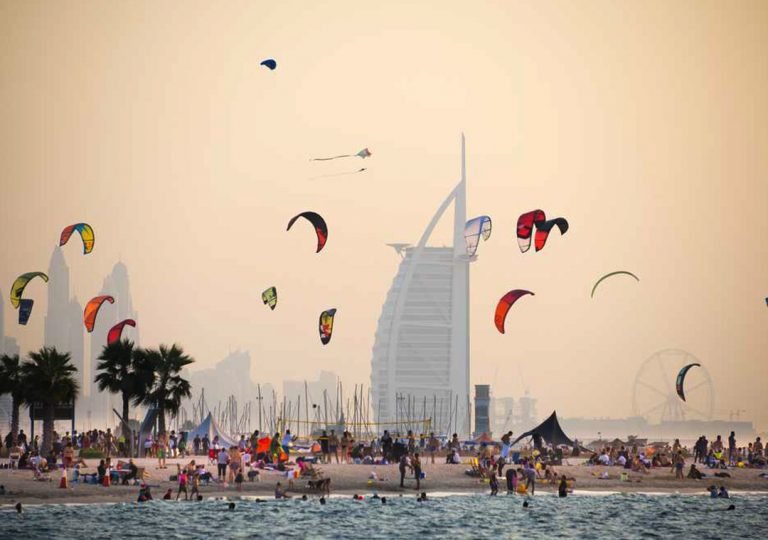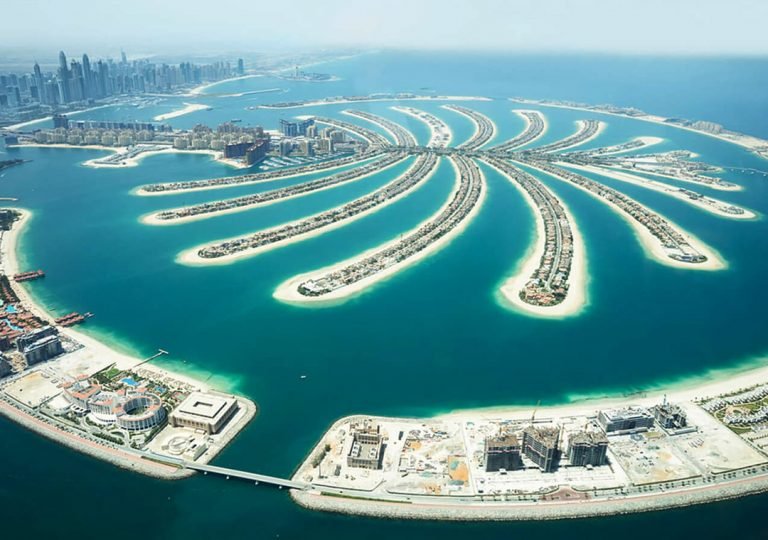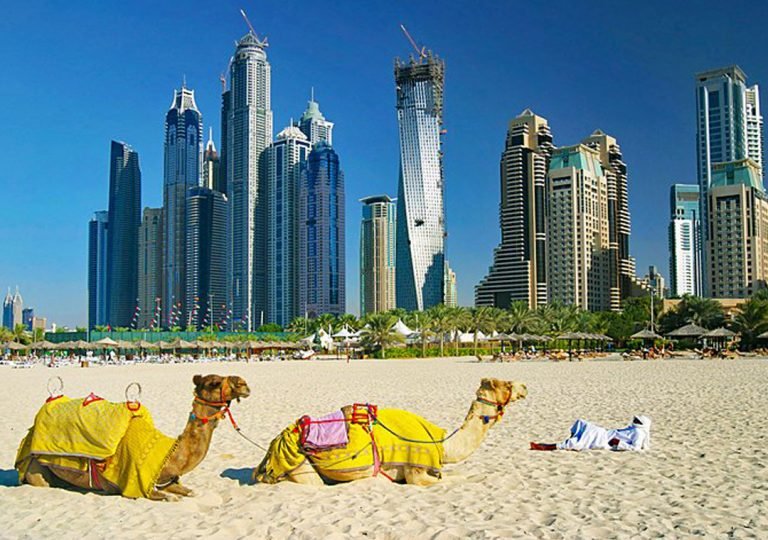 These beautiful man-made islands of Dubai are more than simply a tourist attraction.
If you looking for some exciting and thrilling rides you must visit this waterpark.
The massive theme park has 79 rides spread across three towers, 26 marine and watersport experiences, exclusive beaches, amazing waterslides, and kid-friendly play zones.
Trident Tower, Shockwave, and Blackout are just a few of the record-breaking rides and attractions at Aquaventure Waterpark.
For the people who love shopping, Dubai is a paradise for them. With a variety of shopping malls, Dubai is offering exciting attractions.
Whether you travel in groups or on you're alone, you will all want to buy high-quality, attractively designed things at reasonable costs.
It has many beautiful and luxurious malls including Dubai mall, The City walk, and Dubai festival city, Dubai Marina Mall, Mercato Mall, Mall of emirates and many more. Out of all these Dubai mall is more famous and dominant mall.