A Splendid Consequence of Massive Disaster
Attabad Lake is a jaw-dropping miracle. It is a true depiction of "there is always light at the end of the tunnel" or "after hardship, there is ease".
This shiny and shimmery lake is beauty in tragedy.
Attabad Lake is about half an hour from Karimabad which is the capital of Hunza district in Gilgit-Baltistan and is covered in almost all the tour to Hunza, few links mentioned below
Hunza Tour by Air (5 Days 4 Nights)
Attabad Lake Before and After
Attabad Lake located in Hunza was born of a tectonic circumstance.
In January 2010, a massive landslide restricted the flow of river Hunza, creating a large dam by jeopardizing the life of 20 people. The rising water engulfed thousands of residents and countless villages were drowned.
In 2012, a way to release a steady flow of water and eventually water receded.
Fortunately, the naturally formed dam did not break and the disaster resulted in an unexpected attraction that could eventually become a tourist attraction.
This is a splendid turquoise Lake that is now one of the most beautiful attractions of Pakistan.
In winter, the lake typically freezes over but in spring and early summer, the lake's water is bearably chilly and stunningly green-ish turquoise in color.
This lake is 14 kilometers long and offers breathtaking scenery with vivacious experiences. The first stop of tourists is Shishkat in Gojal Valley. The next stop is Gulmit village in Gojal Valley. And further you can explore this beautiful art of nature with your preferences.
It is a beautiful valley along River Hunza, it provides you with the most spectacular views of Hunza.
Gojal also has tremendous importance owing to its strategic and agricultural value. This is a place where one can enjoy boating.
It is always good to see villages and small communities of people living with bare necessities of life serving us with a reminder of being thankful for all the luxuries of life we have.
This village is the capital of Hunza. This place is surrounded by mountains, glaciers, and historical remains.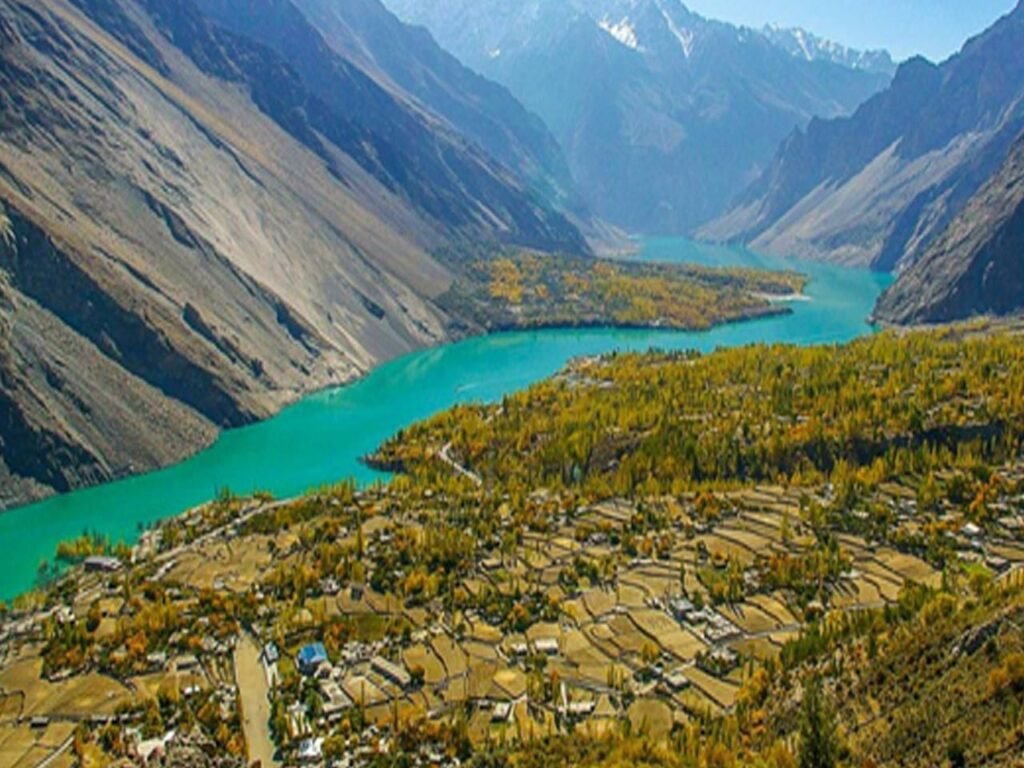 Here you can enjoy local music and dance programs arranged near the vicinity.
One can also witness polo being played in the vest rectangular ground.
Do not forget to visit the Al Amyn Community School.
This institute is one of its kind. It focuses on the preservation of the linguistic heritage of the area by teaching wakhi.
This is a lake in Gojal. The residents of Gulmit Village use this land for irrigation. They spend their summers in Borith.
This lake receives melted water from Gulkin Glacier.
One can also camp at Borith lake and can peacefully enjoy the overwhelming and scenic beauty of the lake.
Borith Lake is also accessible by a 2-3-hour trekking route directly from Gulmit, across the end of Ghulkin glacier.
A longer walk from Borith Lake will take you to Passu Gar Glacier. This is another tourist attraction because of the presence of a big white glacier. The passu gar glacier melts down into a lake above passu village.
Experience hiking to a glacier
One can also experience the tremendous adventure of hiking a rocky mountain. The trail can be extremely dangerous but the thought of witnessing the passu glacier keeps people going.
This glacier is melted down hundreds of feet up till now, but the white spikes of ice protruding towards the sun, melting blocks of ice and how smoothly water trickles down underneath are such mesmerizing moments to fill up your heart with joy and peace.
When is the best time to visit?
People seen across this lake are more in number when the lake is ice-free. This spectacular landscape provides various recreational activities including boating, fishing, and jet skiing.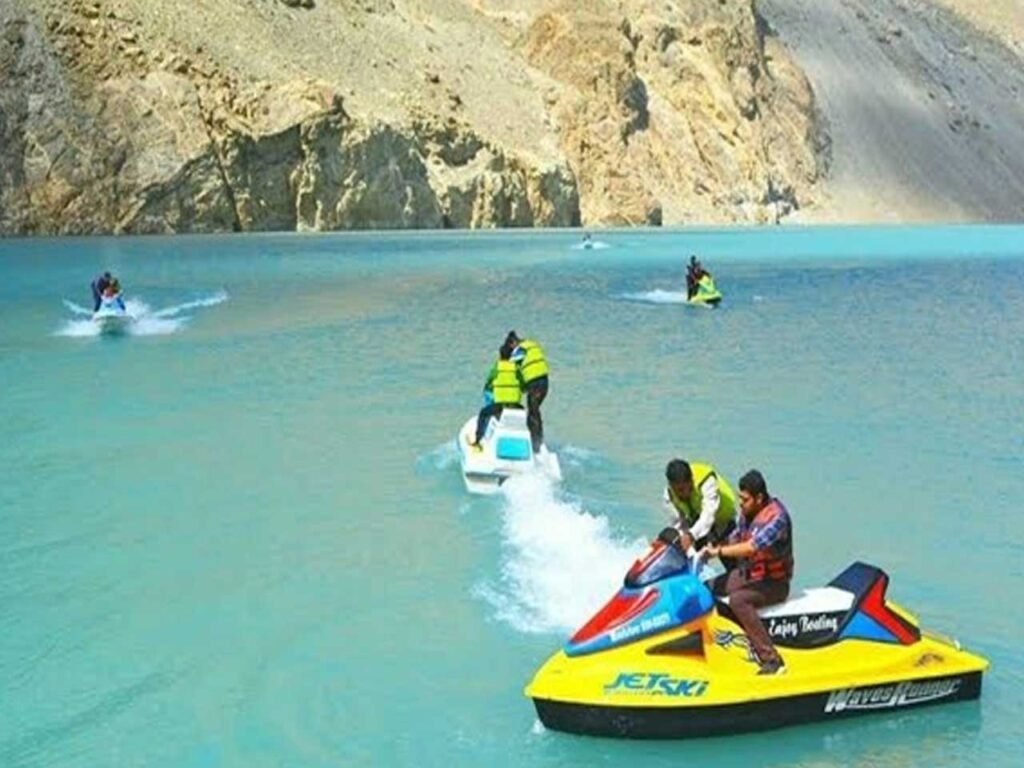 Attabad Lake Hotel and Resort
With the influx of many tourists, the number of hotels and guests house has sprung around the lake. So not to worry about staying because access to hotels is at real ease even if you arrive independently.
Below mentioned are hotels are at attabad lake with amaazing view:
Luxus Hunza Attabad Lake Resort
Dolphin Floating Resort
Sweet Tooth Igloo
Hidden Valley Lake Resort
Famree Hotel and Resort Hunza
Horizon Resort Attabad Lake Hunza
On the whole, it is recommended that the readers to visit the lake once in their life and try to end their curiosity as soon as possible.