MULTAN - The City of Saints and Shrines
Multan is the main city located in the province of Punjab, Pakistan.
It has remained an economic and cultural centre under various rulers.
Multan is famous because of a large number of Sufi Saints' shrines, its unique architecture, Sufi music, parks, old buildings, traditions, and cultural manifestations, as well as its unique architecture, Sufi music, parks, old buildings, traditions, and cultural manifestations.
Besides the shrines, one also visits due to its famous delicious food.
Multan is a fascinating city. Tourists that wish to experience tradition, culture, and history all in one place flock to this location. The town is available to visitors all year, although October to March is ideal for seeing.
For a tourist, there is much to see in Multan.
The main tourist attractions include Shrine of Hazrat Shah Rukn-e-Alam, Ghanta Ghar/Municipal, Clock Tower Plaza (Museum), Fort Kohna Qasim Garden, Shah Shams Park, Qila Kohna Qasim Bagh Stadium, Chaman Zar e Askari Park.
Ibn e Qasim Bagh is built on the foundations of Qasim Fort, which no longer exists in its original shape.
 Ibn e Qasim Bagh also provides the chance to see the remnants of the old Qasim Fort, which once had a perimeter of 2000 metres.
One can enjoy here in the early morning by strolling around the garden and listening to the singing birds.
Shrine of Hazrat Shah Rukn-e-Alam
This shrine is located on the Multan Fort's northern edges.
It is one of the most magnificent shrines in the world, and it is said to be the oldest example of Tughluq construction.
Tourists and pilgrims should pay a visit to this shrine. The massive tomb, which is made of red tiles, is a work of art in medieval architecture.
Shrine of Bahaudin Zakariya Multani
Bahauddin Zakariya's mausoleum is located in the centre of the ancient city of Multan, near the northeast corner of the mediaeval fort.
Pilgrims come to the region to pray and find tranquilly.
Seeing these sites provides not only academic benefit but also a soul-calming experience.
The Qasim Lake, located in the Cantt, is a must-see for those looking for something distinct and unusual.
Visitors may have a mind-refreshing experience by evening boating on the lake and wandering in the adjacent park.
There are restaurants and food stalls in the park where you can have a mixture of both Eastern and Western cuisine.
Clock Tower Plaza, Multan
Clock tower served almost a century as the British headquarters.
It runs on a solar system.
It is not just only a clock tower but a commercial plaza, having a shopping mall inside it.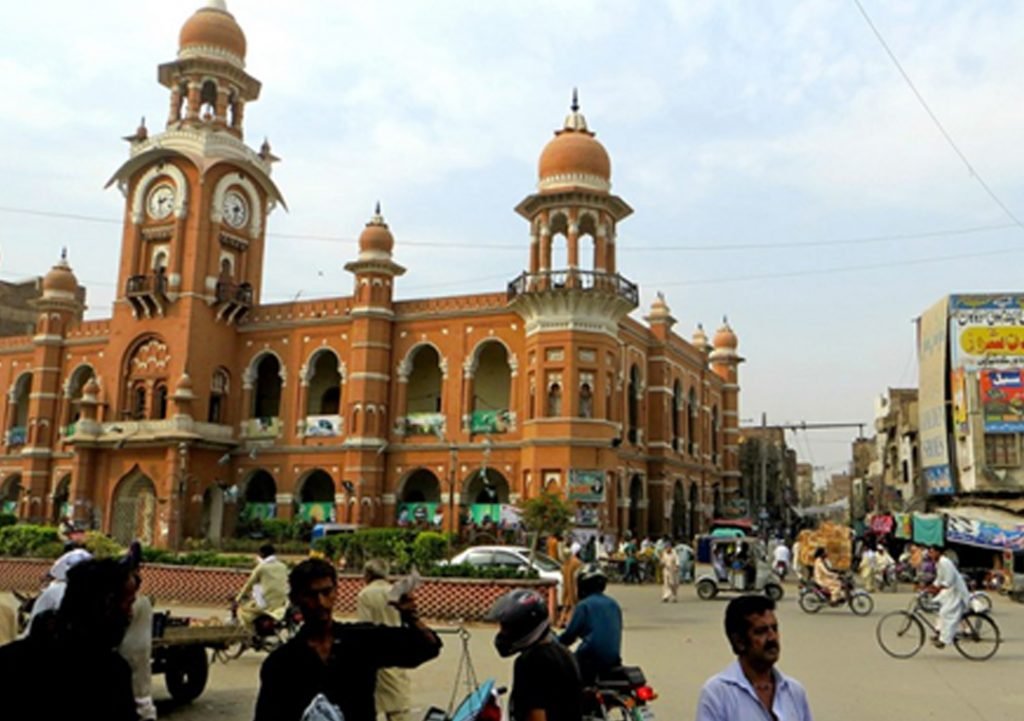 Alexander vans Agnew Memorial
This monument can be found within Qasim Bagh, which is within Kohna Fort Multan.
The monument is dedicated to the remembrance of one of the East India Company's most astute political operatives, whose assassination in 1848 sparked the siege of Multan and finally spurred the British to wage war against the Sikhs, resulting in the conquest of the Sikh Kingdom.
It's a very interesting Monument for those who interested in the history of IndoPak.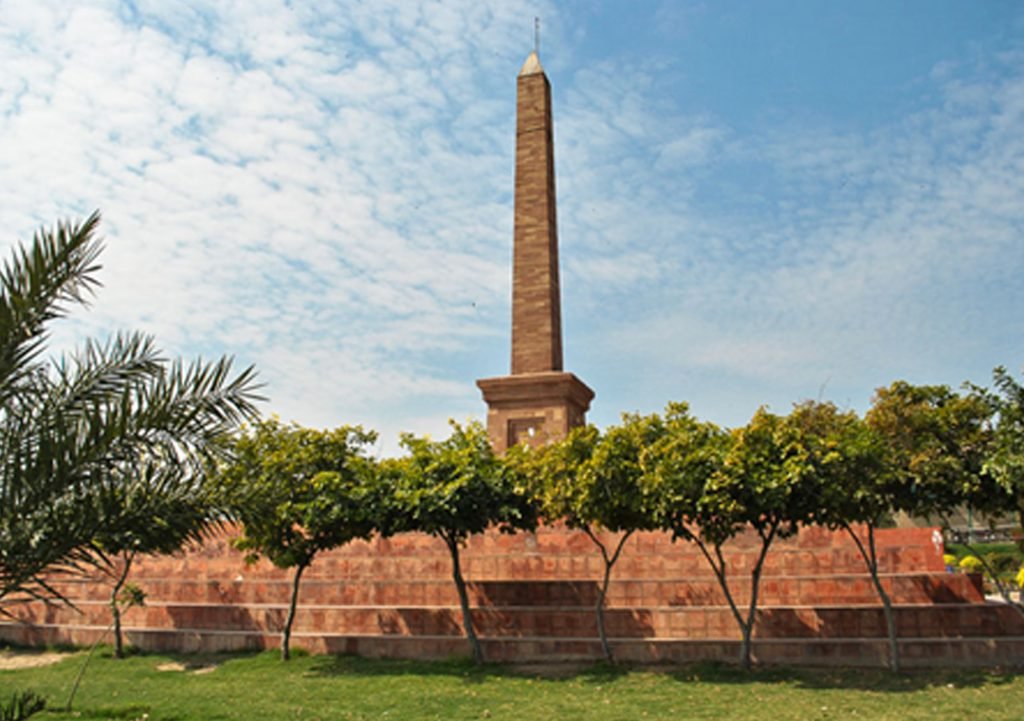 Multan offers a variety of leisure and entertainment opportunities.
Shah Shams Park is one of the places in worth visiting, especially if you have children. It is a convenient location, located on Eidgah Road.
It's a large park with slides, rides, boats, and other activities for kids and adults.
Chaman Zar e Askari Park Multan
It is a place where you can relax and enjoy.
Kids love this place for amusement and adults like paddle boats and lake. Other attractions are 5D movie clips which is fun for kids, fast foods and a small zoo.
Multan is famous for its food also.
Sohan halwa is a traditional Punjabi specialty, especially in Multan.
Phikka Khuwa, Maal Pooray, Chilra (Dosa), Satto, Kupri, Bhatt, Dodha, Lassi, Kakko, Dillay aali Siwiyan, Billay aali Siwiyan, sohbat, are the famous dishes of Multan.
Multani Chaamp is a meat meal made out of lamb chops marinated with various flavours and spices, cooked over charcoal, and served on flatbread.
Multan has a hot desert environment with scorching summers and pleasant winters. The yearly average precipitation is 186 mm.
City is noted for having some of Pakistan's warmest temperatures. The maximum temperature recorded is around 52 °C, while the lowest temperature recorded is approximately 1 °C.
The most common language spoken by the people is Saraiki. Punjabi, Urdu, Gujarati, and Rajasthani are also the languages spoken by the people.