Gwadar is a port city on the southwest coast of Balochistan, Pakistan. The city is located on the shores of the Arabian Sea towards Oman. This hidden treasure of Pakistan became a busy tourist destination a few years ago.
There is no doubt that Pakistan's natural beauty is incomparable. Pakistan has some of the most beautiful places to visit in the world, the northern parts of Pakistan and the Kashmir region are famous all over the world for their high mountains, green valleys, mighty rivers, beautiful lakes and amazing wildlife.
The beauty of the southwestern region of the country had not been discovered for a long time but because of social media people are now getting to know about the beautiful beaches and archeological sites of Pakistan.
China-Pakistan Economic Corridor (CPEC) has brought Gwadar to the limelight even more. Recently, many new and powerful global projects have begun to significantly promote their residential and commercial development programs in Gwadar and its environs. Riding on the assurance of a future economic hub, properties in Gwadar have begun to attract potential buyers and investors at exorbitant prices.
Tourist Attractions in Gwadar
The road leading to Kund Malir Beach is extremely beautiful, with steep slopes and huge mountains leading to the end of the road. The whole region is heavily covered with plants that makes it a terrific sight to reduce eye strain, which is why this green area is also called the 'Botanists Paradise'.
 Kund malir, this crystal clear beach also has a small restaurant close by for meals and hills all around that are perfect for hiking.
Hingol National Park is the largest national park in Pakistan, located in the Makran coastal region. This beautiful park gloating over a portion of the country's most delightful landscape could  just hold the cure to tourism starved Pakistan for it is a place teeming with wildlife, mud volcanoes, rugged rock formations and most importantly its adjacency to the beach only further ensures that it's a place hard to miss.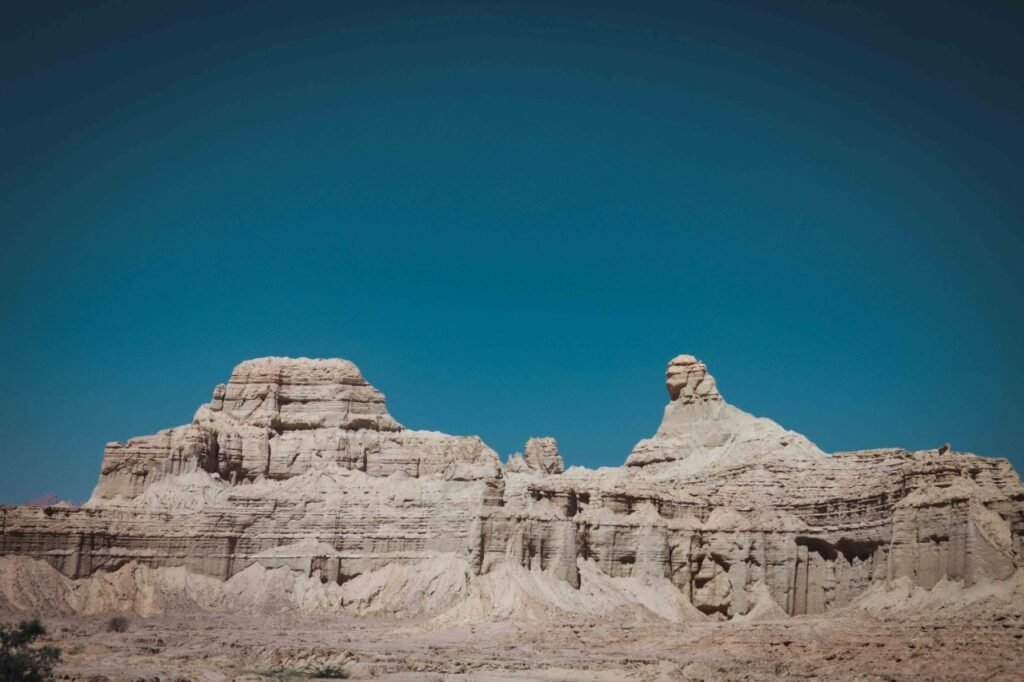 You don't have to travel long distances to Egypt to see a man-made Spinx when we have one of our own natural sphinx in Gwadar!
This spectacular rocky outcrop is shaped like a Sphinx and is high up in the Hingol National Park, making it a sight to behold.
The Princess of Hope is a statue erected in Hingol National Park.The Princess of Hope is a natural rock shape that shows that the princess is looking beyond the horizons (perhaps hopefully).
 The sea breeze from the Arabian Sea has worked for many years as a craftsman to carve this beautiful statue. The Princess of Hope stands high in the mountains along the Makran Coastal Highway. The name Princess of Hope was given by Hollywood actress Angelina Jolie on her visit to the place.
Going towards Gwadar through Makran Coastal Highway Ormara comes in midway between Karachi and Gwadar. Its historical lines are connected with Alexander the Great, who stayed there with his army for a few days returning from the Indus region after conquering the lands of Sindh, Punjab and Khyber Pakhtunkhwa in present-day Pakistan in 400 BC. One of his generals, Ormoz, died there, and the modern city was named after him. City has some beautiful beaches to offer.
A mud volcano is a landform created by the eruption of mud or slurries, water and gases. A mud volcano is unique because it spews cold mud rather than hot magma.You'll have to climb the volcano to see the mud pour out of its mouth, though.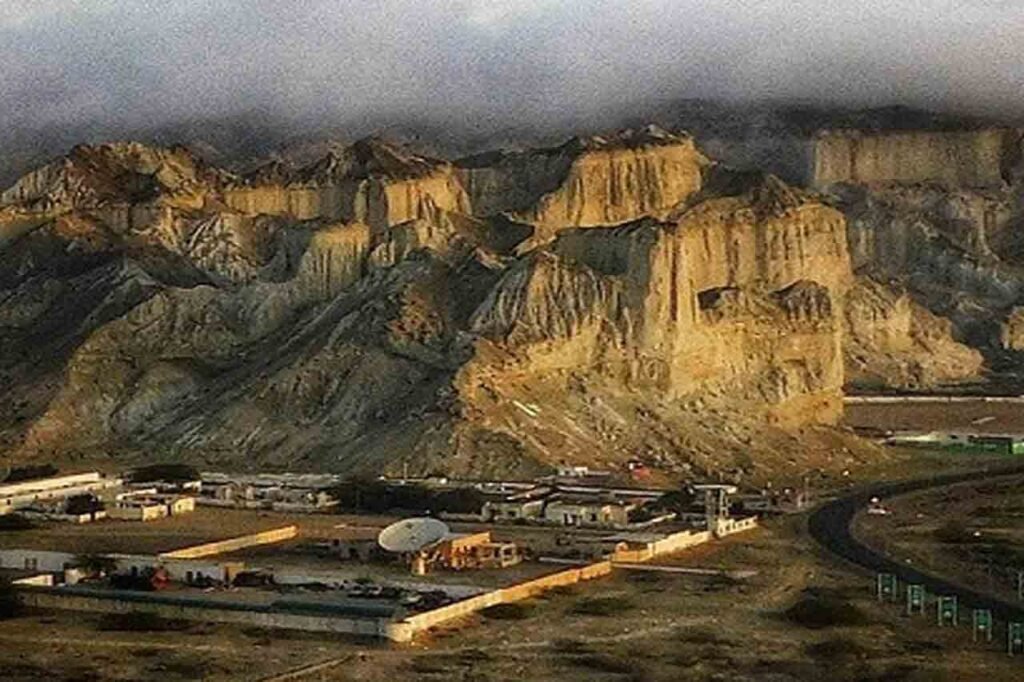 Koh-e-Batil is one of Gwadar's most famous hills, located at an elevation of 1,600 feet [470 m], just south of the city. It is 10km long and 2km wide. The port of Gwadar was built north of Koh-e-Batil.