"Everything you need to know about spending a day at Ormara Beach"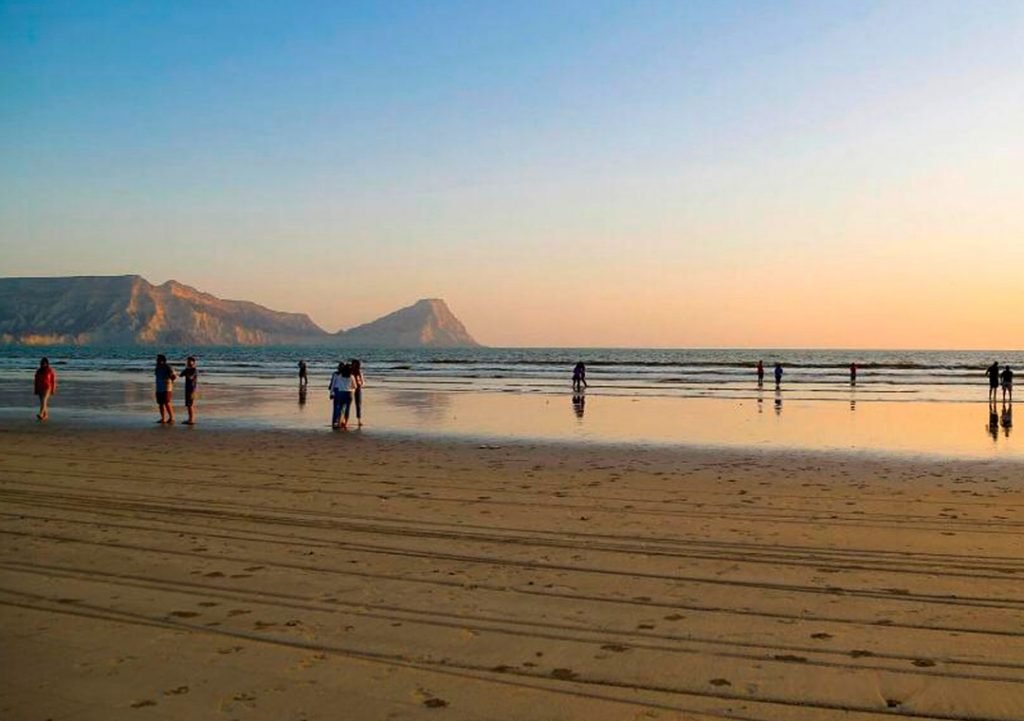 Weekend trips and excursions are some of the best ways to get rid of stress in your body and allow your soul to be free from all kinds of worries, problems and negative thoughts.
 Frequent getaways with little stress involved–those are a couple of the perks of micro vacations, trips that last two to four days .People who take these trips are often happier, calmer, and more energetic than those who rarely take a break, according to Jessica de Bloom, Ph.D., author of several studies on the health benefits of travel.
Pakistan has some of the best places in the world to visit, its beautiful northern parts are famous for sky high mountains, lush green valleys, mighty rivers, beautiful lakes, and amazing wildlife and southern parts are famous for beautiful coasts
One of the most beautiful and precious gems in Pakistan is Ormara Beach located in Balochistan, Pakistan's largest province.
Ormara, is a port city in Gwadar District in Balochistan. It is located in the Makran coastal region, 360 km (220 mi) west of Karachi and 230 km (140 mi) east of Gwadar. This port is also mentioned in the Periplus of the Erythraean Sea as Oraea. The population of Ormara is estimated to be around 40,000
Historical importance of Ormara
 Ormara is an old coastal city. Its historical lines are connected with Alexander the Great, who stayed here with his army for a few days returning from the Indus region after conquering the Sindh, Punjab and Khyber Pakhtunkhwa districts in 400 BC. One of his generals, Ormoz, died there, and the modern city was named after him.
Ormara has a port and fish harbour. The Jinnah Naval Base of the Pakistan Navy is located at Ormara.
The Pakistan navy controls this area, and their equipment are spread throughout, giving tourists a fascinating glimpse of the naval forces at work.
Ormara is one of the liveliest and most popular beaches. Ormara is known for its clear and calm waters, the long stretch of white sandy beach is well-maintained and offers much tranquility and relaxation for travelers who are ready to let their hair down.
The outskirts of Ormara beach is a breathtaking view of water and mountains from the ongoing highway.
This is one of the most beautiful beaches because you can have amazing views of the Arabian Sea.
Because of its remote location and its association with the navy, Ormara remains a secret and safe haven for tourists and visitors alike.
Things you can do at Ormara
Ormara beach offers you lots of activities to enjoy your trip there. Besides beaching the other main attractions includes surfing, snookering, scuba diving, football and many other beach games.
Bonfire and camping are the main attractions for people and these are the two main reasons people spend night at Ormara.
Imagine a beautiful night on a beautiful beach … You walk along the beach with water flowing under your feet! If you look down and see that the water is full of tiny twinkling stars! No, this is not just speculation! This place really exists! You will experience it if you visit Ormara beach.
Bonfire at Ormara Beach with your friends and family can make your precious time joyful and memorable one.
Other than bonfire, Camping at Ormara is a favorite weekend gateway for many people especially for the people of Karachi.
No doubt, there is no better picnic spot other than Ormara Beach.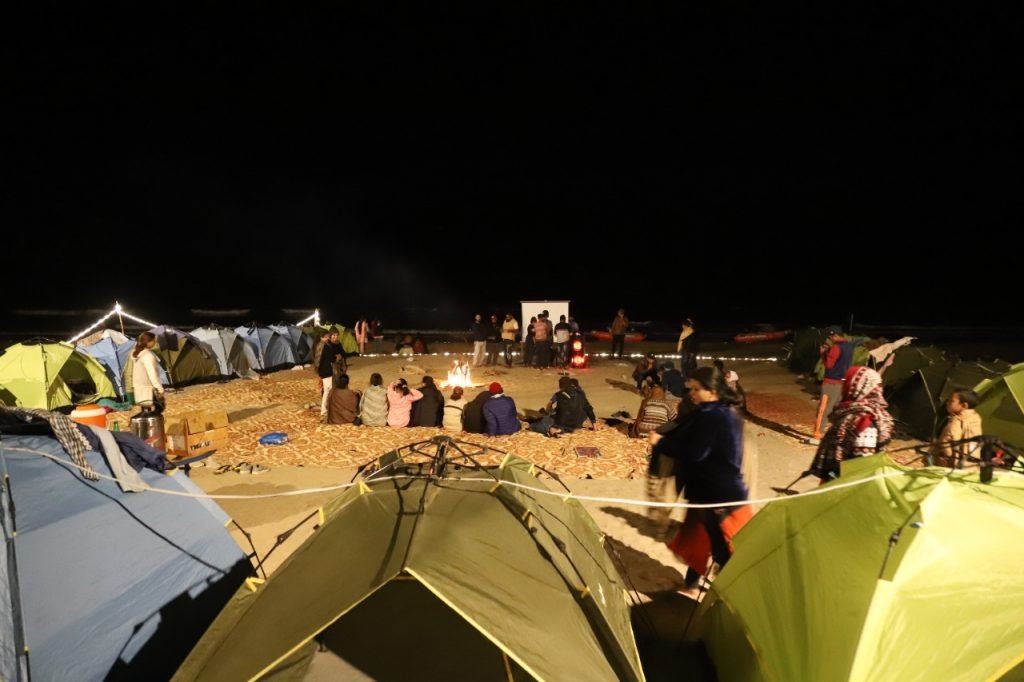 Majority of people plans for night stay and pitch a tent here to enjoy the milky sky of night life. Furthermore, barbeque dinner can add more value to your trip.
Want to plan your trip to Ormara Beach? Visit our website for bookings and details.