Karachi - The City of Lights
The city of Lights, the city of diverse cultures and the home of spices… This is Karachi!
Karachi, the former capital of Pakistan is situated in the Arabian Sea. It serves as a major transport hub as the two largest seaports are situated in this city; Port of Karachi and Port Bin Qasim.
It is a city of busy roads and famous dishes. The most famous dishes of Karachi are Biryani, Pulao, Qorma, Paya, Nihari, Haleem, Nargisi Kooftay, Kata-Kat, Seekh Kabab, and Sheer Khorma, etc.
Here are some of the top 7 places that people must visit while traveling in this beautiful city.
Every place is unique and beautiful.
Jinnah Mausoleum also known as the Mazar-e-Quaid consists of the tomb of our beloved founder of Pakistan, Mr. Quaid-e-Azam Muhammad Ali Jinnah.
The Tomb of Quaid is the specialty of Karachi. Every year thousands of people gather at this tomb and pay tribute to the benefactor of Pakistan.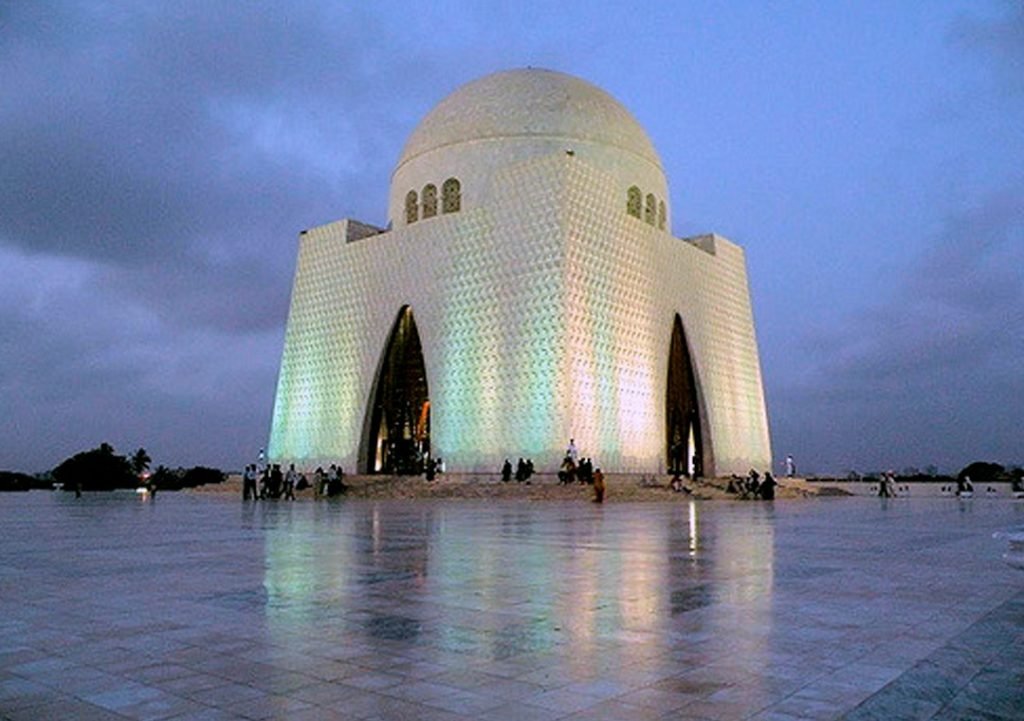 During 14th August, 6th September and 23rd March a special parade is arranged at Mazar-e-Quaid to praise the efforts of Mr. Muhammad Ali Jinnah.
PAF Museum in Karachi comprises of Air Force equipment and the images and stories of the martyred air force persons of Pakistan.
A majority of the aircraft, weapons and radar are displayed outside in the park but the main museum features all major fighter aircraft that have been used by the Pakistan Air Force Maritime Museum.
Furthermore, the museum also houses the Vickers VC.
Burns Road is a famous food street of Karachi. It is well-known in the city for its many restaurants and street food vendors.
Spicy food, desserts and delicious dishes… this is the specialty of Burns Road. High-quality food, heavenly taste, and pleasant environment. Burns Road Karachi Food Street is the promised land for all food lovers.
Due to its delicious taste, every day hundreds of people visit Burns Road to enjoy the remarkable flavor. Due to more and more gatherings it is one of the busiest road in Karachi.
Whenever you pass through this road, you can smell the fragrance of peppery Tikka Boti and other mouth-watering foods. Every cuisine here is palatable and pocket-friendly, which is the best part of this well-known food street.
Fresh blue water, soft dunes, and turtles… This is the specialty of Hawksbay Turtle Beach.
Turtle Beach is famous due to its blue water and fresh waves. People visit this beach to revitalize their minds and soul.
Furthermore, there are many fun activities on the turtle beach too, to make your day enjoyable and memorable. Horse riding, camel riding, ATV sports, jet ski, and boating are some of the popular fun activities of Turtle Beach.
Port Grand is one of the finest developments that celebrates the city of Karachi with diverse concepts in food, art, leisure, entertainment, adventure, fun and shopping.
Want to enjoy the yummy dishes along with witnessing the shine of Sea?
Then, Port Grand is a right place for you.
Don't forget to visit Port Grand with your friends, family and the loves one's.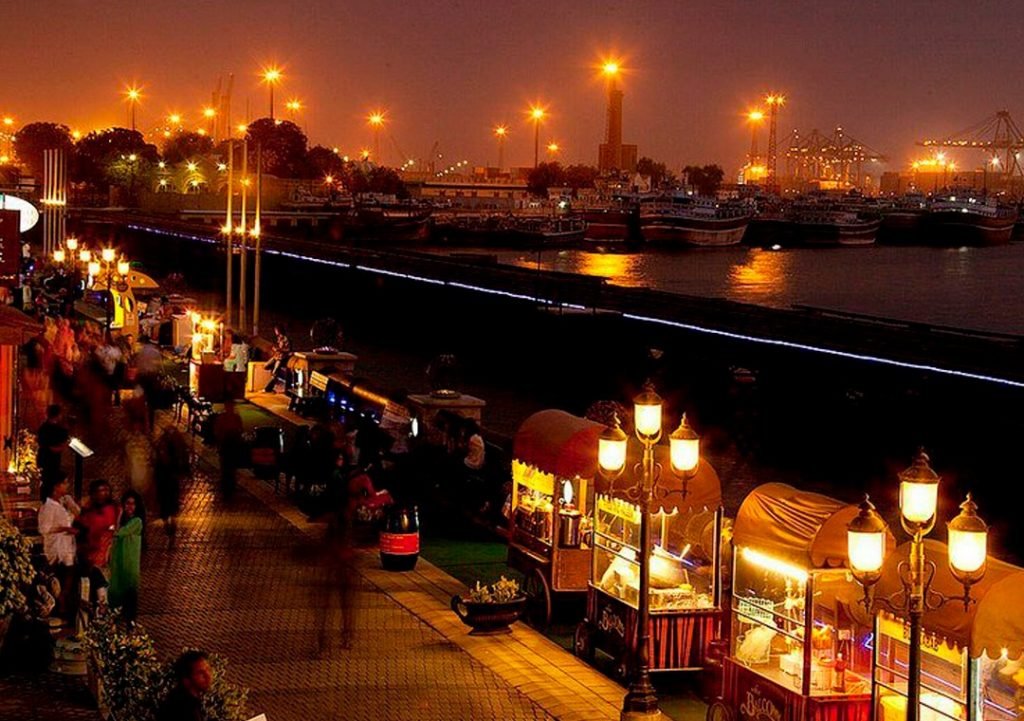 Do Darya is the most demanding place of Karachi and the love of it's people.
It's the most lovely place for not only Karachities but for whole Pakistan.
People visit this lush place for a number of reasons like some visit here to enjoy cool breeze under moonlight and seashore while some come to dip in the dripping beauty of water.
7) Arabian Sea Country Club
Arabian Sea Country Club is the most favorite place for families to spend their vacations.
Arabian Sea Country Club is the most favorite place for families to spend their vacations.
It offers world-class recreational and leisure activities.
The Arabian Sea Country Club has a sprawling 18-Hole Golf Course along with an elaborate swimming pool complex, sauna, steam room, jacuzzi, and fitness center.
These are some of the attractive places in Karachi. However, Karachi is a city full of beauty and lights.
Other than these 7 places there are many their places like NathiaGali Beach, Kund Malir Beach, Charna Island, Frere Hall, Maritime Museum, Mohatta Palace, Masjid-e-Tooba, Haleji Lake, The Chaukhandi Tombs, Empress Market, etc.
Witness the eye-catching views of Karachi and make your journey memorable.
For scheduled and customizes, visit our website:
Home