Tour overview
Hunza Tour Package (By Road)
10 Days 9 Nights Hunza Tour
Hunza | Naltar Valley | Attabad Lake
Do you know road trips are loved because they renew your faiths, embrace the unexpected, and make you feel stress-free? Road trips provide you a sense of relaxation and freedom while exploring different places.
Dream Vista Travels and Tourism is planning a 10 Days and 9 Nights hunza tour to visit the serenity of Hunza, the beauty and lakes of Naltar Valley, and to feel the fresh blue water of Attabad Lake. At the Lake, you can enjoy several activities that include; jet-skiing, fishing, boating, and other recreational activities.
Beautiful fertile apricot farms, iconic glaciers, and turquoise lakes… Everything there is beyond perfection. To make the trip comfortable and luxury one proper arranged is made including the 3* luxury hotel and restful means of transportation.
Our trip includes the visit of following destinations; Besham, Dassu, Chilas, 3 Mountains Junction, Rakaposhi View Point, Attabad Lake, Hussaini Suspension Bridge, Passu Cones, Sost Bazar, Khunjrab Top (China Border), Baltit Fort, Altit Fort, Duiker Village, Eagle Nest View Point, Satrangi Lake, Blue Lake, Bashkiri Lake.
Limited seats, register before it's too late.
You can also read our travel blog for the attractions covered in this tour.
Hunza Valley – The Scent of Beauty and Pleasure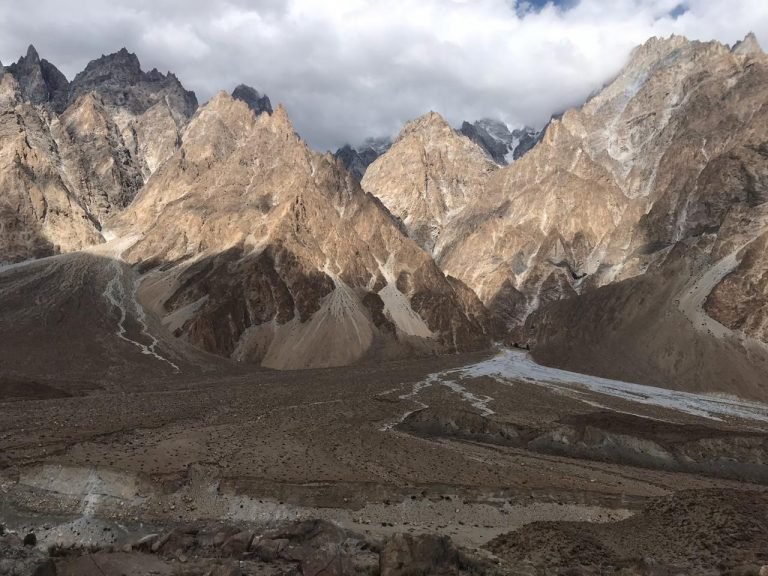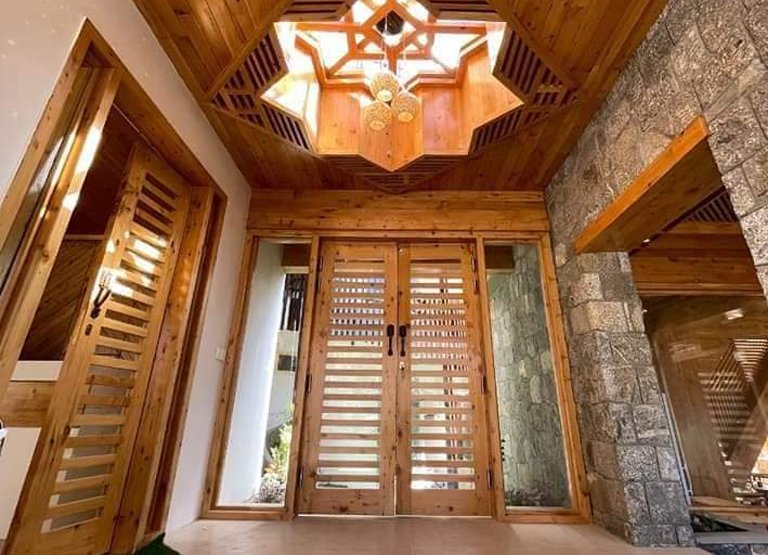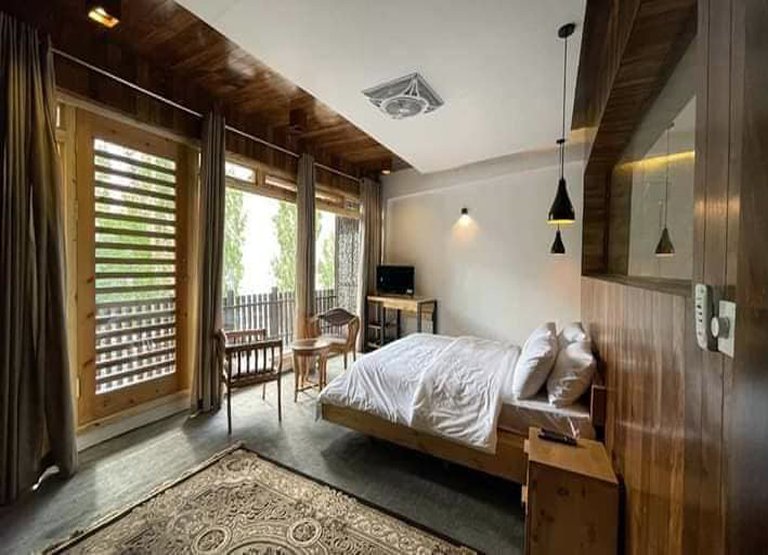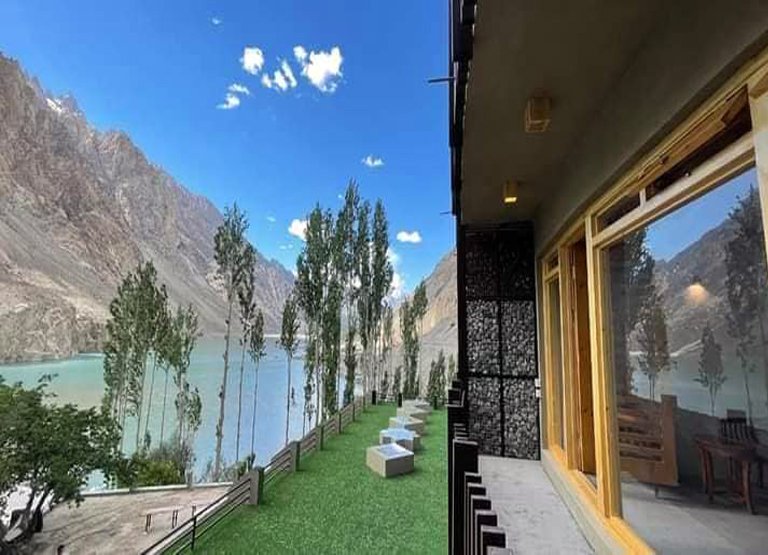 Group Tour Package
Family Tour Package
Honeymoon Package
Group Tour Package
Group Tour Package:      12 Persons (min)             
6 Days & 5 Nights             PKR 27,000 (ISB to ISB)
10 Days & 9 Nights           PKR 30,000 (with ISB nights)
(PKR 1,500 Extra per night for Twin Sharing Rooms for Couples                          
Additional – Return Tickets
PKR 6,000/7,000 (Economy Train)
PKR 13,000/16,000 (Luxury Bus)
PKR 16,500/17,000 (Business Train)
Accommodation:             Standard Hotel stays (3/4 Persons Sharing)
                                            2 Nights in Islamabad 
                                            2 Nights in Chilas/Naran
                                            3 Nights in Hunza 
Food:                                    Breakfast and Dinner
Transportation:                 Coaster with Driver (Fuel & Toll included)
Jeep Safari:                         Included – 4×4 Jeeps ride to Saiful Mulook Lake
Children:                              Infant (Free), Child (3 yrs to 7 yrs) 50% Off
Departure          
Every Friday from KARACHI
Every Sunday from ISLAMABAD
Family Tour Package
Honeymoon Package
Hunza Tour Package from Karachi
Guests from Karachi can avail above trip from Islamabad via below options and tickets can be arranged on request.
Balakot
Kiwai waterfalls
Lulusar Lake
Babusar Top
3 Mountains Junction
Rakaposhi View Point
Attabad Lake
Hussaini  Bridge
Passu Cones
Sost Bazar
Khunjrab Top 
Baltit Fort
Altit Fort
Duiker Village
Eagle Nest View
Satrangi Lake
Blue Lake
Bashkiri Lake
Included
Luxury Hotels (3/4 Persons sharing)
Coaster/Hiace Transport with Driver
Food – Breakfast and Dinner (Group Tour only)
Fuel and Taxes
Basic First Aid Kit
Not Included
Insurance liability, medical aid and emergency rescue coverage
Jeeps for Naltar (Only Included in Group Tour Package)
Personal trekking equipment
Extras at hotels like hot / soft drinks, laundry, phone calls
Hunza Tour by Road Itinerary
Hunza | Naltar Valley | Attabad Lake
Day 1
• Departure from Karachi Via Bus Or train (according to train Or Bus schedule)
Day 2
• Reached Islamabad
• Transfer to Hotel – (not included)
• Dinner and night stay at Islamabad
Day 3
• Start Traveling to Chilas Via Hazara Expressway
• Hazara Tunnels
• Breakfast at Mansehra
• Visit Rainbow Waterfall
• Lunch Break at Sumer Nala
• Site seeing Diamer Basha Dam
• Reach Chilas stay night in Chilas
Day 4
• Breakfast 8:00 pm
• Traveling towards Hunza on the way
• Short stay at 3 Mountains Junction and Rakaposhi view point,
• Visit Karimabad bazar
• Night stay and dinner in Hunza
Day 5
• Breakfast 8:00
• Traveling towards China border
• visit Attabad lake, Hussaini bridge
• Rainbow Bridge
• Passu cones
• Passu glaciar
• Reach china border, (If Possible)
• Dinner and night stay in Hunza
Day 6
• Breakfast 8:00
• Visit Altit Fort and Baltit Fort
• Visit Duiker Village (Eagle nest view point)
• Dinner and night stay in Hunza
Day 7
• Breakfast 8:00am
• Traveling Towards Naltar valley,
• Explore Naltar ski slope,
• Naltar zero point ,
• Traveling back to Nomal and Night stay in Chilas
Day 8
• Breakfast 8:00 am
• Traveling back to Islamabad
• sightseeing on the way
• short stays
• 9:00 pm reach Islamabad
• Dinner & night stay at Islamabad
Day 9
• Breakfast in the morning at Islamabad
• Leave for Karachi via Bus Or train (according to train timing)
Day 10
• Reached Karachi safe and sound