Top 7 Luxurious Hotels to stay in Pakistan
Travel + Leisure readers are among the world's most experienced explorers; their selections in hotels and resorts reflect their depth of expertise and taste. 
A clean hotel and a clean hotel room are by far essential factors for travelers. 
Are you looking for the best luxurious hotel to stay in Pakistan? 
This blog will help you to explore the luxurious hotels all over Pakistan.
1) MARRIOTT HOTEL KARACHI
The famous Marriot Hotel is located in the city's center, directly across from Frere Hall and Park. The hotel is easily accessible from all directions.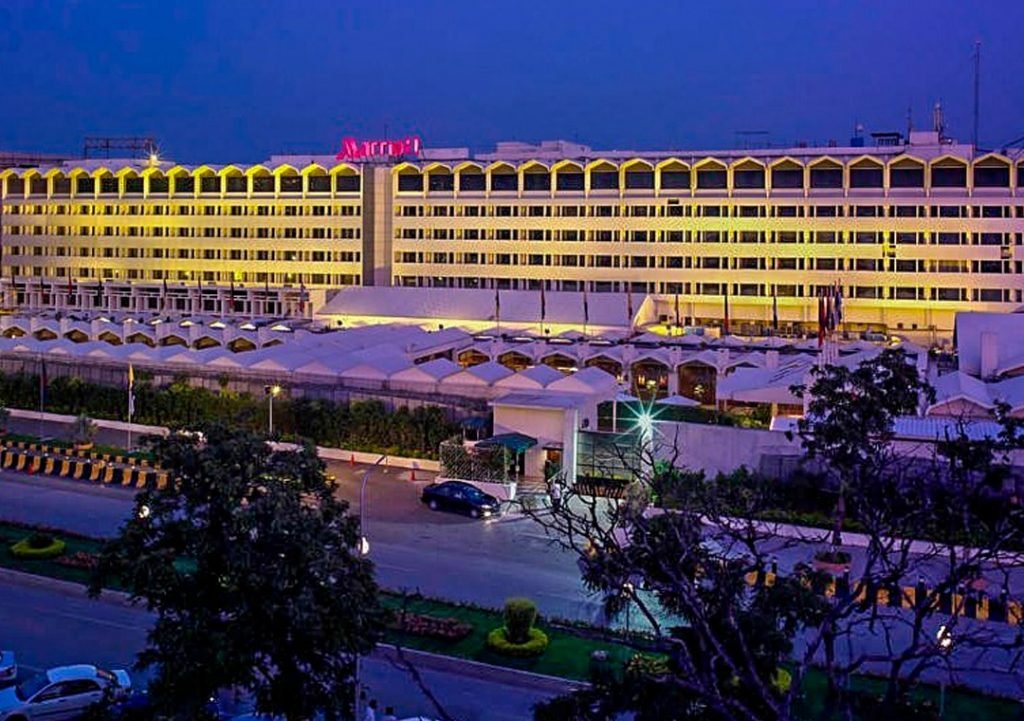 It consists of 217 luxurious rooms & suites, a variety of food and beverage establishments serving delectable cuisines, Recreational amenities in a state-of-the-art health club, and many more. 
It has an executive level with a private bar, a 24-hour business center, 24-hour room service, and a health club with an outdoor pool and spa.
A 24-hour business center is also available to guests. 
Nadia Coffee Shop -Coffee House serves European and Pakistani food. Suzie Wong Restaurant serves Chinese cuisine. 
BBQ meals and live cooking demos are also available at Dumpukht Restaurant. 
Its most available services include a swimming pool, airport shuttle, bar, non-smoking room, free parking.  
2) MARRIOTT HOTEL ISLAMABAD
The Marriott hotel Islamabad is about 30 minutes from the airport and is near Rawal Lake. The hotel is huge and has about 45 floors. 
The Marriott Hotel is a fantastic find in the city's core, convenient access to local shopping and dining. The hotel is immaculately kept and kept clean. 
It offers multiple cuisines, including Thai, Chinese, Japanese, Pakistani and American. 
It provides services including free WIFI, pool, gym, parking and many more.
3) PEARL CONTINENTAL KARACHI
The Pearl Continental Hotel is a 5-star hotel located in the business heart of south-central Karachi. It is around 30 minutes' drive away from the airport. 
It provides beautiful and modern rooms with complimentary Wi-Fi. Guests may enjoy six dining options as well as an indoor pool. 
The Pearl Continental Hotel in Karachi offers a range of eating alternatives. These include European dishes, Japanese meals, Pakistani cuisine, Chinese and American food. 
Its most amazing facilities include Free WIFI, a swimming pool, free parking, a free airport shuttle, SPA, and a fitness center. 
4) PEARL CONTINENTAL ISLAMABAD
It is located on the renowned Mall Road in the center of this cosmopolitan city's business and shopping district.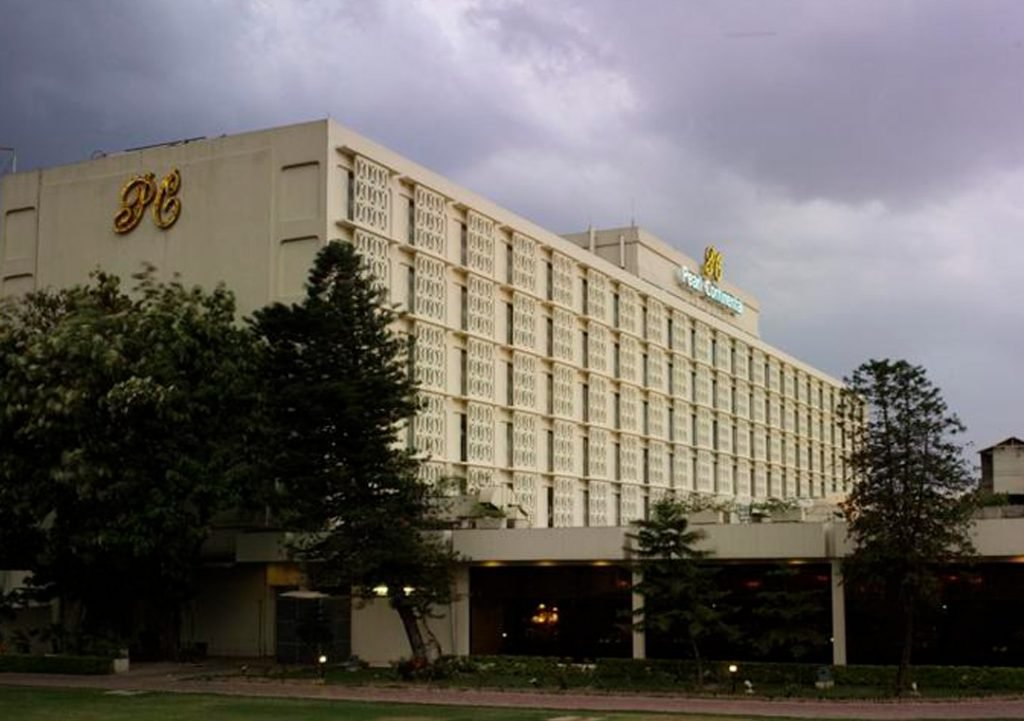 PC provides the highest level of comfort.
It consists of plenty of room to unwind and recover from a lengthy journey. 
It's also comprises of free WIFI, swimming pool, meeting rooms, a gym, bars, and restaurants.
A vehicle rental, concierge, and tour desk are among the amenities available. 
Avari Tower is located in Karachi center, 12 min drive from Jinnah Airport and 7 min walk from Frere Hall.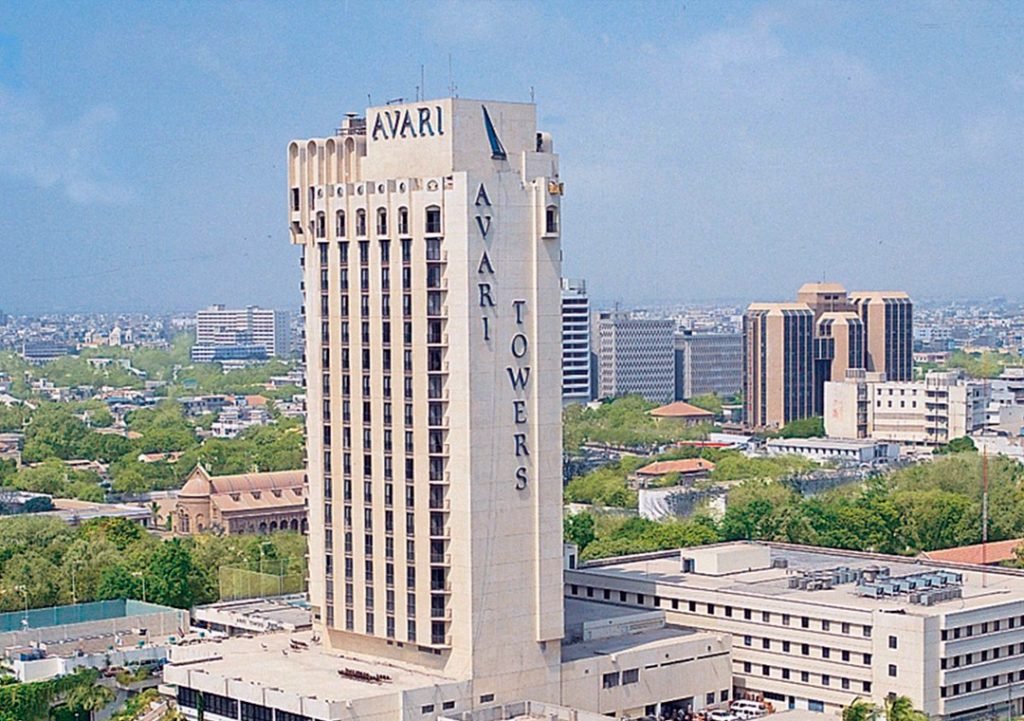 Avari Towers Karachi is the recently renovated 5-star restaurant and has won "The World Travel Award" for the "Leading Hotel in Pakistan." 
It provides facilities that include a smoke-free hotel that features an outdoor pool and a fitness club in addition to four restaurants.  
Free buffet breakfast, free WIFI in public areas, laundry, complimentary valet parking, and a free airport shuttle are also available.
6) MOVENPICK HOTEL KARACHI
The five-star Movenpick Hotel & Resorts in Karachi is located in the heart of the city. 
The National Museum of Pakistan and the Pakistan Hockey Club are both within walking distance of this hotel. 
It consists of 407 rooms fully air-conditioned and with all luxurious facilities. 
You can enjoy your meal in your room, or the five restaurants present there. 
It has a fitness club, an outdoor pool, a spa tub, and other entertainment spaces.
There is also free wireless Internet connection, room service, and tourist shops at this hotel. 
7) RAMADA BY WYNDHAM KARACHI
The Ramada hotel Karachi is a kilometer from Jinnah International Airport and 14 kilometers from the Tariq Road retail center. 
People like to stay here as it is near to the airport. 
It provides an excellent service, including free WIFI, BBQ grills, children's play area, pool, gym, spa, parking restaurants, and many more. 
They have low-cost eating options for our tourists, with a wide range of nutritionally sound options from across the world. 
People not only stay in this hotel but also come to celebrate their important occasions.
The hotels mentioned above are the top hotels in Pakistan and have won the hearts of their customers with their excellent services.