Tour overview
5 Days 4 Nights
Nanga Parbat Base Camp
Fairy Meadows Tour offers a wide variety of activities to attract travelers to make their trip amazing. The splashing cold blue waterfalls, beautiful lush green plateaus, highest mountains to trek and hike … and much more
Fairy Meadows is such a lovely place! Every Summer Fairy Meadows is on every vacation calendar of locals and international travellers due to its charming, delightful, and pleasing view.
Dream Vista Tours and Travel is planning a 5 Days and 4 Nights visit to make the hottest season of summer exciting and stimulating. Well equipped with high-quality service, luxurious hotels, and a comfortable mode of transportation everything sums up with the best possible facilities in the area. This tour is arranged to meet all the requirements of the lovely people to make their journey a memorable one.
Fairy Meadows Tour includes the visit of the following tourist spots; Balakot, Kiwai waterfalls, Naran, Lulusar Lake, Babusar Top, Raikot Bridge, Tattu Village, Hiking trek, Fairy Meadows, Beyal Base camp.
Hurry up! Ask your friends, family, or spouse to pack the bags and grab the tickets.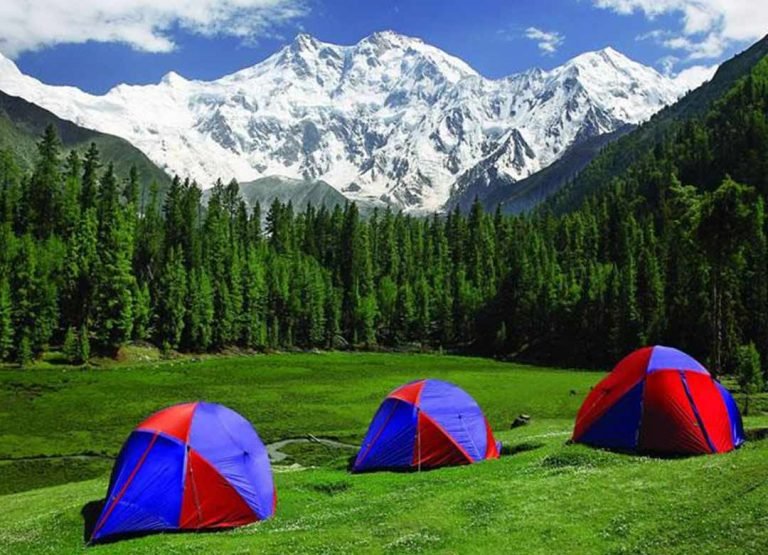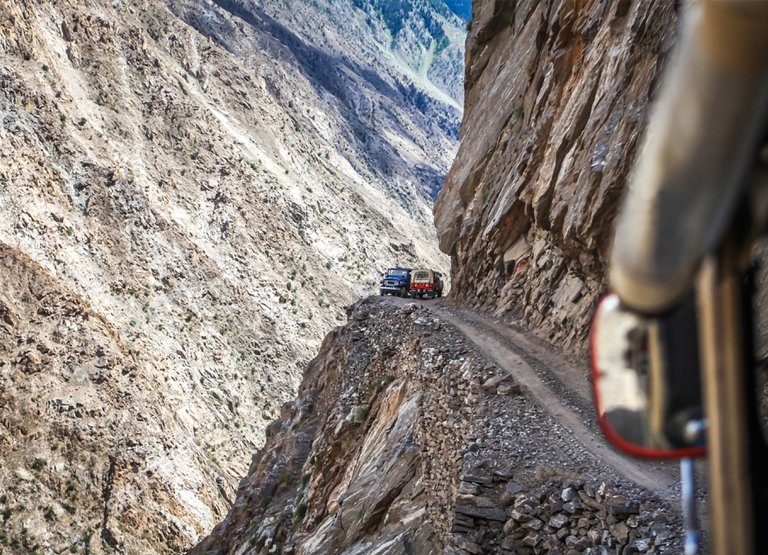 Group Tour Package
Family Tour Package
Honeymoon Package
Group Tour Package
Group Tour Package       PKR 35,500
No of Persons:                  12 (Min)
Duration:                             5 Days 4 Nights
Transport:                           Grand Cabin with Driver (ISB to ISB)
Accommodations:           3* Luxury Hotel Stay
                                                2 nights in Fairy Meadows
                                                2 nights in Naran
Food:                                    Breakfast and Dinner
Valid Till:                            28 Feb 2023
Children:                              Infant (Free), Child (2 yrs to 8 yrs) 50% Off
Family Tour Package
Honeymoon Package
Fairy Meadows Tour from Karachi
Guests from Karachi can avail above trip from Islamabad via below options and tickets can be arranged on request.
Things to do in Fairy Meadows
Fairy Meadows
Beyal Base camp
Raikot Bridge
Tattu Village
Hiking trek
Balakot
Kiwai waterfalls
Naran
Lulusar Lake
Babusar Top
Included
Transportation from Islamabad to Islamabad
4 Night stay in luxury accommodation
Breakfast and Dinner (Group Tour Only)
Fuel and toll taxes
Basic first aid kit
Not Included
Excursions tickets or entry fee
Jeeps for Tattu Village
Lunch and Dinner
Any extra expenses due to weather or road closure
Anything other than mentioned above in "Cost Include" area is not included in cost
Download pdf brochure
Fairy Meadows Tour Itinerary
Nanga Parbat Base Camp
Day 1
(8:00 am) Pick-up Guests from Islamabad towards Naran (5 hrs 32 mins – 282 KM)
- Short Stay and photography at Balakot and Kiwai waterfalls
- Dinner and Night Stay in Naran
Day 2
(8:00 am) Breakfast and depart to Raikot Bridge
- Short stay at Lulusar Lake and Babusar Top
- Lunch at Raikot Bridge at transfer to Jeeps for Tattu Village
- Walk or horse ride to Fairy Meadows (2 to 3 hrs)
- Dinner and Night Stay at Fairy Meadows (Raikot Serai)
Day 3
(8:00 am) Breakfast and explore Fairy Meadows
- Explore the beauty of Fairy Meadows, photography on Reflection Lake
- Walking trek to Nanga Parbat base camp (Beyal Base camp)
- Dinner and Night Stay at Fairy Meadows (Raikot Serai)
Day 4
(8:00 am) Breakfast and Depart for Naran
- Short stay at Babusar Top
- Dinner and night stay in Naran
Day 5
Day 5
(8:00) Breakfast and depart to Islamabad
- Short stay at Balakot and Abbottabad
(3:00 pm) Drop Guests in Islamabad
-------------THE END ------------
Download pdf brochure