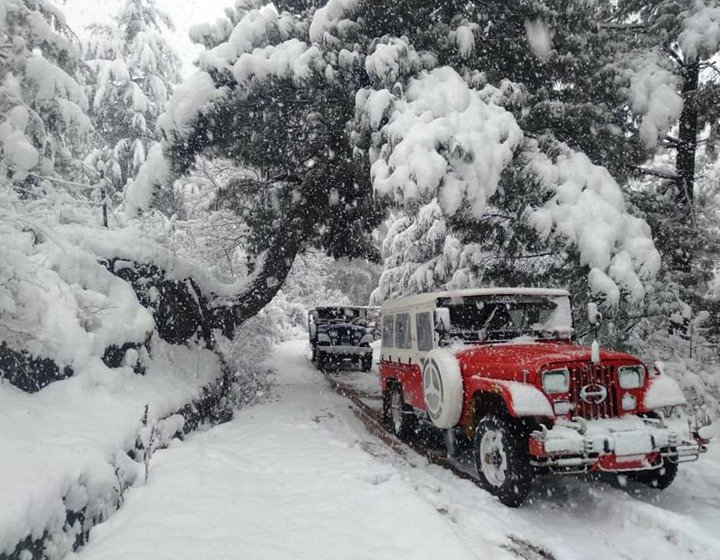 Swat and Shogran Tour Kalam | Malam Jabba | Siri Paye | Khanpur 10 Days from Karachi to Karachi 06 Days from Islamabad to Islamabad Want to witness the lush green forests, breath-taking landscapes and natural wild life? You have come to...
PKR27,000
PKR24,000
View More
Chitral Valley Tour 5 Days 4 NightsKalash Valley | Chitral Gol Park | Qaqlasht MeadowsOur Chitral Valley Tour of (05 Days / 04 Nights) is perfect for people who are looking forward to indulging into the strange culture of Kalash Valley whilst...
PKR43,500
PKR33,500
View More
Gilgit Baltistan Tour by Air 9 Days 8 NightHunza | Skardu | KhapluDo you know Gilgit Baltistan consists of magnificent glaciers? & these glaciers are responsible to feed rivers (River Indus) that account for 75% of the total stored water supply in...
PKR82,500
PKR72,500
View More
Karachi to Gwadar Tour Package 6 Days & 5 NightsKarachi | Ormara | Gwadar3 Nights Karachi and 2 Nights GwadarTour de Karachi & Balochistan Special Package designed for the traveller from Punjab and KPK to visit Karachi along with Ormara and Gwadar.Karachi...
PKR28,000
PKR24,500
View More
Swat and Galiyat Tour 7 Days 6 NightsKalam | Malam Jabba | Nathia GaliOur Swat and Galiyat Tour of (07 Days 06 Nights) is composed of two major tourist spots.This trip includes looking into the places like Swat Museum, White Palace, FizaGat...
PKR65,500
PKR58,500
View More