GUIDE TO PACK YOUR BAG FOR A TRIP
The most crucial thing to do before travelling over to your travel location is to pack your suitcase once you've booked your airfare and accommodations. But we all know that this isn't always an easy task. Choosing what to bring with you can be difficult at times, and it is simple to overpack or underpack when your packing skills are lacking. This is especially true for tourists who put off organising their baggage until the last minute.
Packing light is a cliche, but it holds a lot of truth. The more you travel, the more you realise you don't need as much stuff as you thought.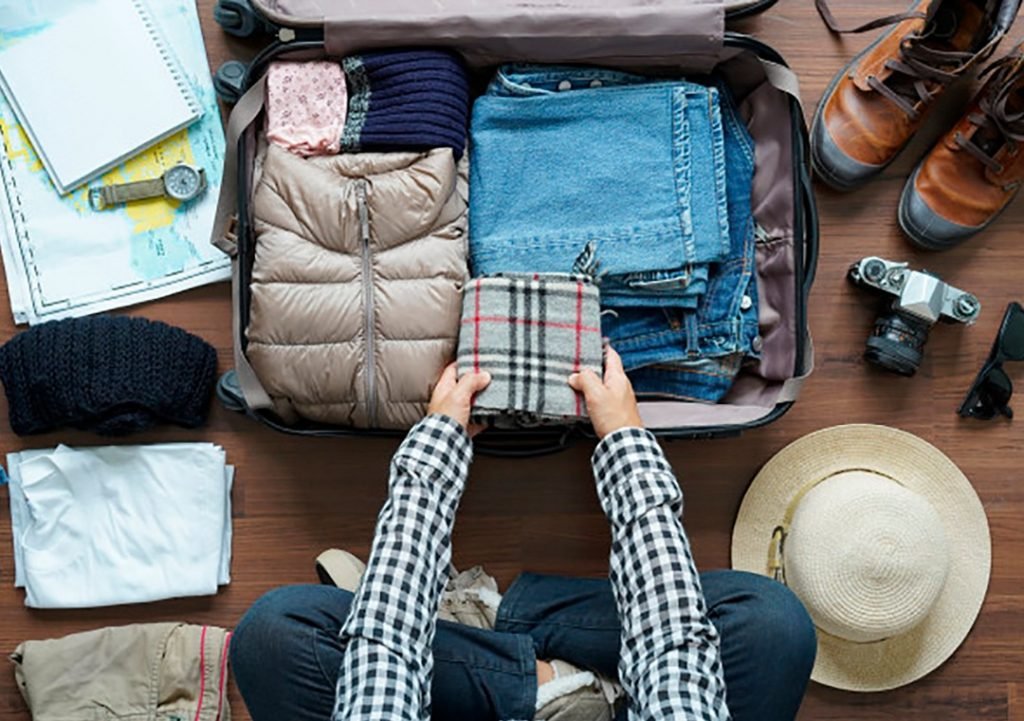 Prepare for your trip by researching your destination ahead of time.
This advice is at the top of the list for a simple reason: when you study about your travel destination and select what kinds of activities you'll do there, it's much easier to pack accordingly.
Here's one example of how researching your trip might help you pack smarter. Assume you're going to spend 15 days in Maldives in December, for example. If you check the weather beforehand, you'll notice that this is the rainiest season on the Island, so bring a raincoat and a pair of rain boots.
Select the right travel bag for your trip
Take into account the size of your luggage as well. Of course, a smaller bag will be easier to carry, but will it have enough space for all of your travel essentials? Again, considering the average duration of your trips, as well as the types of items you typically pack, can help you determine which size luggage is best for you.
If you're looking for luggage specifically for carry-on, keep in mind that each airline has different requirements for carry-on size dimensions.
It's time to construct a list now that you know more about your holiday destination and what the main attractions are. Writing everything down  on paper or on your phone will give you a clearer idea of what you're bringing with you.
Having a list on hand when packing your bag is also the greatest method to ensure that you don't overlook anything important or bring needless items that will only add weight to the suitcase.
Carry a basic first-aid kit with you
Bringing a small first aid kit with you is always a good idea, just in case. Packing a compact first aid kit is a good idea, especially if you have any medical conditions or require specific medication. However, before you organise it, make sure to check the official information about medicines from the country you are visiting to avoid any unpleasant surprises.
Fill out the Luggage Tags with your contact information
Almost every suitcase comes with a label to fill. Make sure to include your contact information in case you or the airline misplace your luggage. Do not simply include your mailing address. If you change your address, your data will no longer function. It's a good idea to put your username on the social network you use the most because it'll be the quickest way to contact you.
It is critical to learn the best packing technique for a suitcase or other type of luggage. Here are three techniques to think about:
Folding Clothes: This is the most fundamental method of packing your clothes into your suitcase.
Rolling Clothes: You can save space and avoid wrinkles by rolling your clothes.
Bundle Packing Clothes: This method is also useful for organizing pre-planned outfits.
Pack wrinkle-resistant clothing if at all possible. Jeans, for example, will not wrinkle as much as slacks.
Dry cleaning bags help to keep clothes in place. Most clothing, regardless of material, is a little slick. Slip dry cleaning bags between each layer of clothing to prevent slippage or movement during travel.
Shoes are often the most difficult item to pack because they are bulky, irregularly shaped, and can leave dirt or grime on your clothing. If possible, wear your bulkiest shoes on the plane and pack lighter shoes in your suitcase.
When packing shoes, remember the rule of threes:
Bring one pair of sandals or slippers.
Bring a pair of comfortable sneakers.
For the evening, bring one pair of "fancy" shoes.
Your shoes are an inconspicuous place to store small accessories and valuables. Items such as chargers, glasses, and socks can be easily stuffed inside your shoes to save some space here and there.
Here is a list of toiletries that you must bring with you.
1 toothbrush
1 toothpaste tube
1 dental floss package
Deodorant
a single razor
1 small shampoo bottle
1 small shower gel bottle
1 towel (always have a towel)
Using packing cubes is another great way to organise your belongings in your luggage while packing. They are basically fabric pouches that are used to separate the contents of your bag. Packing cubes can help you keep your suitcase organised while also saving space because the items are all compressed together in one space.
     // Thanks for reading, Happy Travelling 🙂 //